Jamel Herring intent on carrying on proud boxing Marine Corps tradition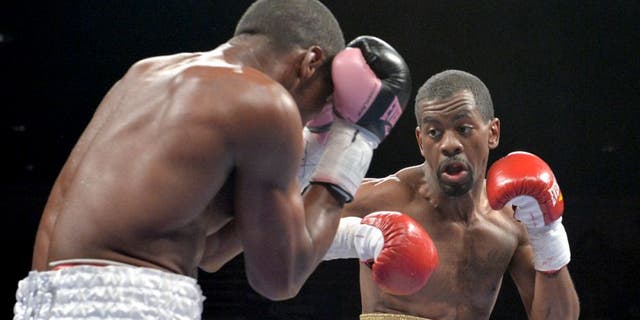 Unbeaten lightweight Jamel Herring is a former marine disciplined enough to know not to look too far ahead. Winning takes focus on the moment and on the next fight.
"I'm thinking far ahead, of course," he told FOX Sports, late last week.
"But I also want to take things one fight at a time."
That next fight took place Tuesday night in Pennsylvania. Herring beat Luis Eduardo Flores decisively Tuesday night in the PBC main event, aired on FS1 and FOX Deportes.
Chances are, he'll just take a little time to rest and then turn his attention to the next, short-term challenge. However, the undefeated former Olympian does have long-term goals.
Like most elite fighters, he wants to become a champion. That type of accomplishment can change an athlete's life, and is the ultimate reward for decades of work.
Herring wants to become a champion for an additional, quite specific reason, however. After two tours of service in Iraq, Herring wants to become the next great champion to emerge from the Marine Corps.
"Once a Marine, always a marine," he said.
"Where do I want to be at in the next couple years? My goal is to be a world champion. More than that, though, I want to get on the list of Marines who became champions. Ken Norton was a marine. Leon Spinks was a marine. There are a lot of guys who served in the Marine Corps who became great fighters.
"I want to get on that list. I want to carry on that tradition."