Jameis Winston's message to Bucs fans: 'Please don't panic'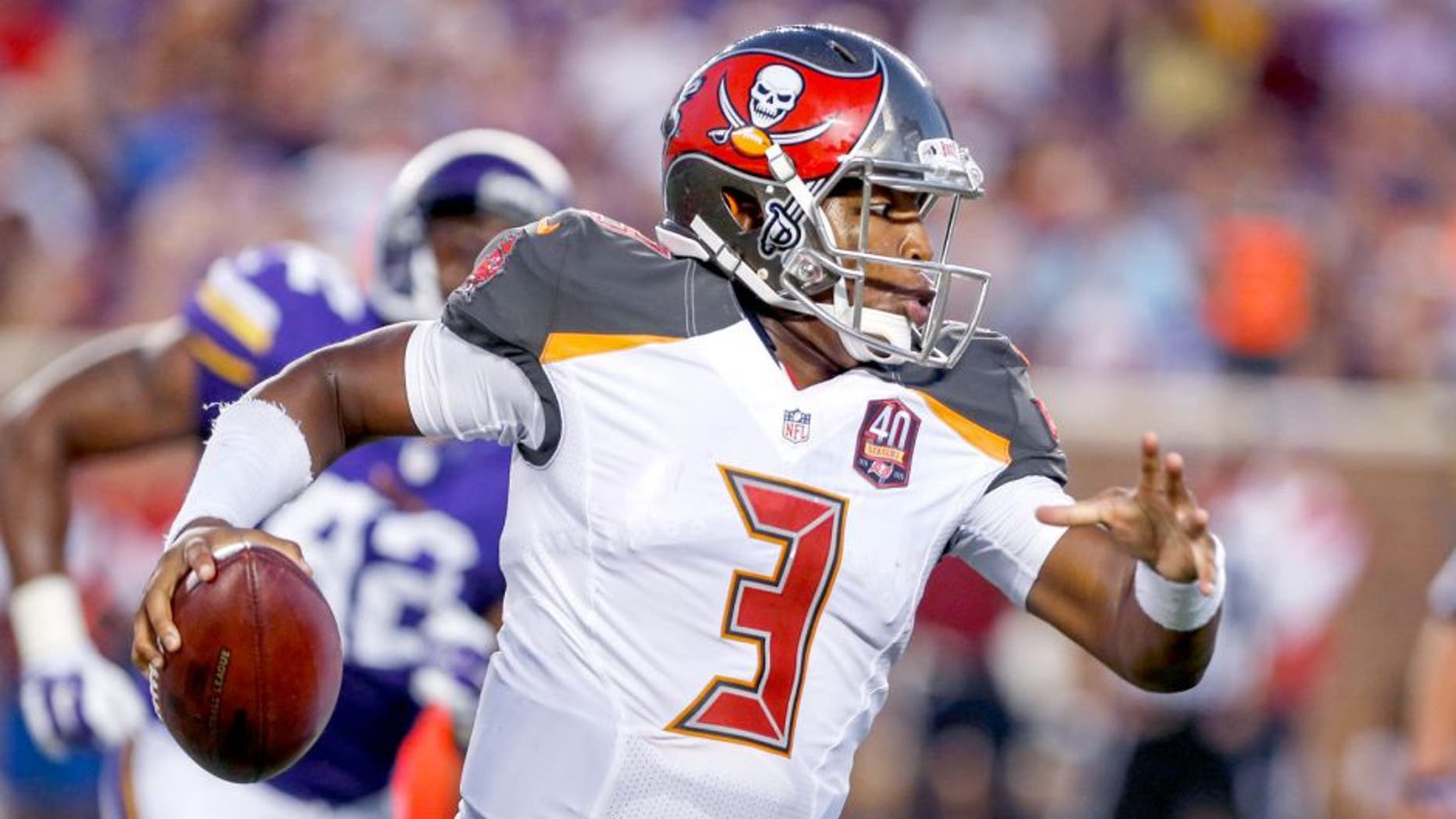 Jameis Winston may have had an up-and-down first half of football against the Minnesota Vikings, but he has a message for all Bucs fans. As JoeBucsFan.com explained, Winston is trying to keep the fan base calm.
"Fans, please don't panic about one half of football," Jameis told JoeBucsFan.com. "Please, there's no reason to. We did some great things and we're going to build on the positives."
He also asked the fans to come out and support the team after a winless 2014 home record.
"Stay with us," Jameis said. "Come witness a chance for us to win a game."
Winston has always been a motivator and a leader, even if he's not trying to be. This time, it seems that his motivational speech is directed towards the fans, which is pretty cool to see.
(h/t JoeBucsFan.com)