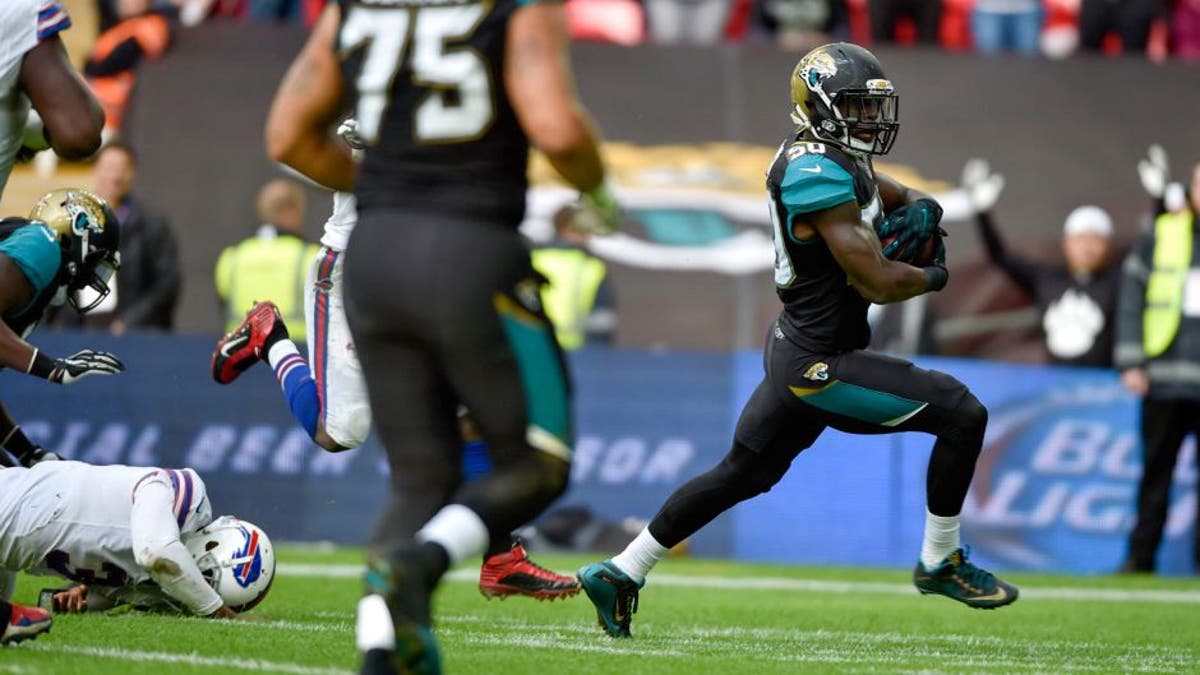 As the Jaguars get set to kickoff the second half of the season Sunday, the team is hoping its win before the bye will provide momentum towards a successful finish to the year.
Jacksonville enters the game coming off a 34-31 comeback win over the Buffalo Bills on Oct. 25, a victory the team believes can be a turning point.
"A game like that can be a step above a game where you won 35-3 or 35-7," guard Zane Beadles said, per ESPN's Mike DiRocco. "To win the way we did I think is going to be huge for us and our growth as a team. Kind of prove to the team and get everybody on the same page as far as what it takes to win games like that as well as just developing that winning attitude and that winning mindset."
The Jaguars jumped out to a 24-point lead before Buffalo pulled ahead in the fourth quarter. While losing a large lead is a concern, wide receiver Allen Robsinson said the team can draw confidence from the fact they responded and were able to rally for the win.
"You practice those situations but I think it builds a lot of character in a team once you actually step foot on the field and you have to really put it into action on Sunday," Robinson said. "It's definitely something to build upon for us, but at the same time with us losing some tough games, some close games throughout the course of the year, we always knew that we weren't that far off."
Jacksonville travels to New York to face the Jets on Sunday.
MORE NEWS: Want stories delivered to you? Sign up for our NFL newsletters.