J.J. Watt hints he might not play in the NFL much longer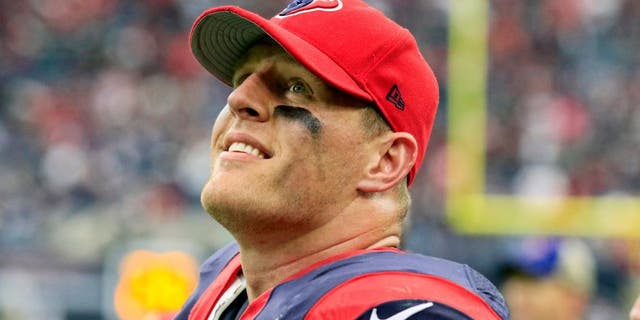 If there's one player in the NFL that seems like he could play forever, it's J.J. Watt. The guy has played through every type of injury, from a broken nose in 2013 (which bleeds almost every game) to five torn abdominal muscles this past season.
He may not be as invincible as he appears, though. During his appearance on SportsRadio610 in Houston on Wednesday, Watt hinted that he won't be one of the players that tries to play for as long as possible. Rather, he'll call it quits when he's no longer one of the top players in the league.
"I'm going to continue to play until I feel like I'm not playing at that highest level anymore," Watt said. "I can tell you right now I'm not going to be one of those guys that plays as long as he possibly can. I don't have any interest in doing that.
"I know that I don't plan on playing as long as I possibly can. It's not going to be terribly longer but I'm also going to play as long as I enjoy it and have fun."
It's somewhat surprising to hear Watt say it's not going to be "terribly longer," given the fact that he just turned 27 years old last month. He's undoubtedly one of the best players in the league at this point, and likely the top defender, but Watt has set such a precedent for playing at the "highest level."
It makes it difficult to gauge when he will walk away from the game, be it when he's not a Defensive Player of the Year candidate each year or when he can't eclipse nine sacks in a season. Neither seems to be coming any time soon as he's racked up double-digit sacks in each of the past four seasons, including two in which he had 20 1/2 sacks each.
If Watt does hang up his cleats "early," so to speak, he'll continue the trend towards players going out on their own terms, much like Calvin Johnson, Chris Borland and several other players have recently.