In 1 game, the Bulls did something they never could with Tom Thibodeau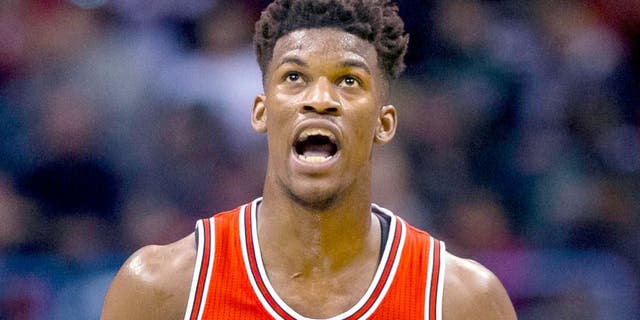 NEWYou can now listen to Fox News articles!
When a team parts ways with one head coach and hires another, it's fair to expect some changes in the on-court product. But in one preseason game against the Milwaukee Bucks on Tuesday night, and with one column in the box score, the Chicago Bulls showed just how seismic the shift in their offensive approach could be in 2015-16.
The Bulls launched 39 3-pointers in the 105-95 home win, something new coach Fred Hoiberg seemed just fine with after the game:
To put that in perspective -- and illustrate just how drastic a difference that is for Chicago -- here's all you need to know: According to Basketball-Reference's Play Index, the most 3-point attempts in a game (regular season or playoffs) by the Bulls under coach Tom Thibodeau was 33. It only happened three times between the 2010-11 and 2014-15 seasons, once in a triple-overtime game. The Bulls launched 30 or more 3-pointers just 13 times in five seasons under Thibodeau, according to Basketball-Reference. On average, the Bulls shot just fewer than 18 3-pointers per game in the Thibodeau era.
Or for a different context, consider last year's Golden State Warriors, the standard-bearers for 3-point shooting. They attempted 39 or more 3-pointers in a single game just three times in 2014-15.
One caveat, of course, is that the play index does not include preseason games. So there is a chance the Bulls let loose from deep when the games didn't count during Thibodeau tenure. But given that every minute of every game seemed like life or death for the former Bulls coach, it's unlikely.
And it all happened on Tuesday without Derrick Rose, who's no stranger to taking his share of 3-pointers. Add it all up, and it could be a brave new world in Chicago this season.
MORE NEWS: Want stories delivered to you? Sign up for our NBA newsletters.