Hunt Brothers Pizza extends multi-year deal with JR Motorsports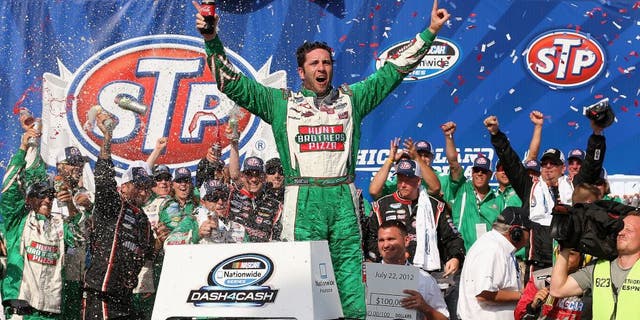 NEWYou can now listen to Fox News articles!
JR Motorsports announced Tuesday that Hunt Brothers Pizza extended its multi-year deal through 2018 with the race team.
The made-to-order convenience store pizza brand will appear on Elliott Sadler's No. 1 Chevrolet Camaro in the XFINITY Series at Atlanta Motor Speedway (March 4) and Kansas Speedway (Oct. 21) in 2017.
"Hunt Brothers Pizza has been a great partner of mine for many years and a great supporter of JRM," Sadler said. "As an owner of several Hunt Brothers Pizza locations, it's awesome to sport their colors again in 2017. I live off of pepperoni pizza, so this is a natural fit for us to reunite once again on the track."
JRM has been partnered with the pizza brand since 2014 and is a familiar partner for Sadler, who won with the brand at Chicagoland Speedway in 2012.
It was also announced that Kevin Meendering will return to Sadler's pit box for the 2017 season.
Meendering and Sadler combined for three wins in 2016 but the crew chief was suspended by NASCAR for the season finale at Homestead after two loose lug nuts were found at Phoenix the previous week.