How are Portland's playoff hopes still alive?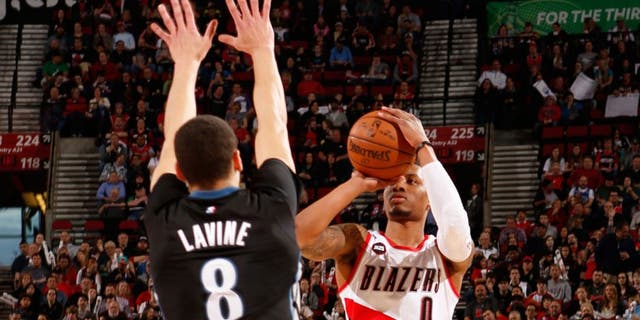 NEWYou can now listen to Fox News articles!
Somehow, someway, the Portland Trail Blazers are not a laughingstock. In fact, it's still more than conceivable that they make the playoffs in a Western Conference that isn't nearly as competitive as the East.
How are they doing it? Here's a closer look, courtesy of SB Nation's Tom Ziller:
Damian Lillard and C.J. McCollum are obviously two huge reasons why Portland has 13 wins. Both are averaging over 20 points per game, and both are capable of dropping over 30 at a moment's notice.
They can shoot threes off the dribble and get to the rim with ease. Defense, on the other hand, is a different story. And, as a whole, the Trail Blazers have really struggled on that end of the floor.
But their backcourt is leading a dangerous attack. When healthy, you can never count them out.