Hosmer's gutsy baserunning ties game for Royals in World Series Game 5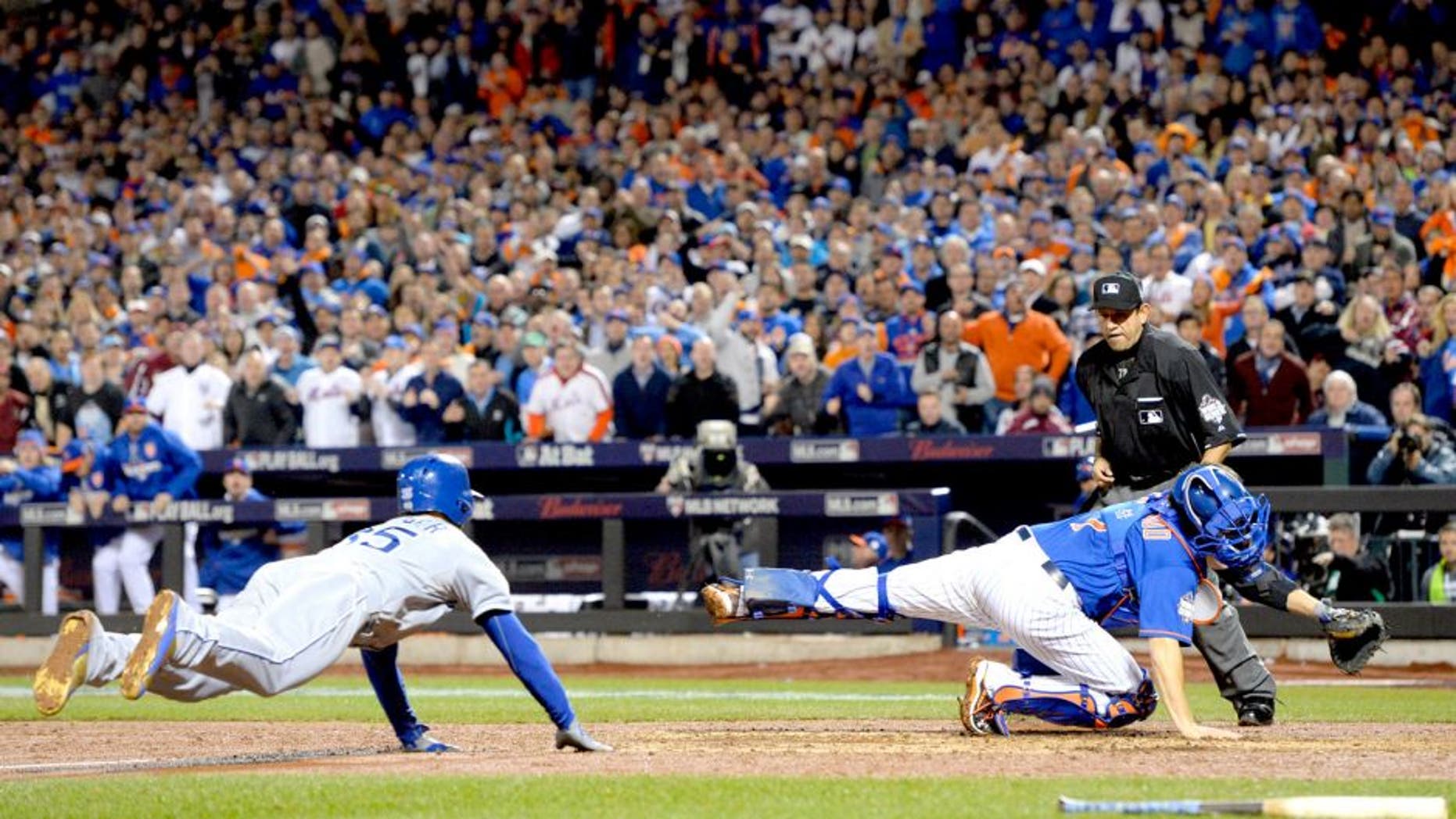 Eric Hosmer's aggressive baserunning tied the game late for the Royals in Game 5. Robert Deutsch USA TODAY Sports
One of the gutsiest, most unbelievable moment of this season's World Series happened in the top of the ninth inning of Game 5.
The inning started somewhat controversially, as New York Mets starter Matt Harvey was over 100 pitches and closer Jeurys Familia had gotten ready in the bullpen the previous inning. After a leadoff walk and double to Eric Hosmer, Familia came into the game and induced a groundball out that moved Hosmer to third base.
Down 2-1 with one out, Hosmer stood 90-feet away from tying the game with Salvador Perez up at the plate. Perez hit a ground ball to David Wright, who checked Hosmer back to the bag, but the second Wright looked away, Hosmer broke home.
The move shocked everybody, especially first baseman Lucas Duda. Duda received the ball from Wright and went to throw home, but wasn't anywhere near the plate as Hosmer slid in safely to tie the game.
Your browser does not support iframes.
Seemingly everybody with a Twitter account could not believe what happened.
For the Royals, it was just another day at the office -- it was the third game this World Series that they had overcome a deficit after the eighth inning or later.
MORE MLB: Want stories delivered to you? Sign up for our MLB newsletters.