Hockey: Scott Gomez Argues With Coach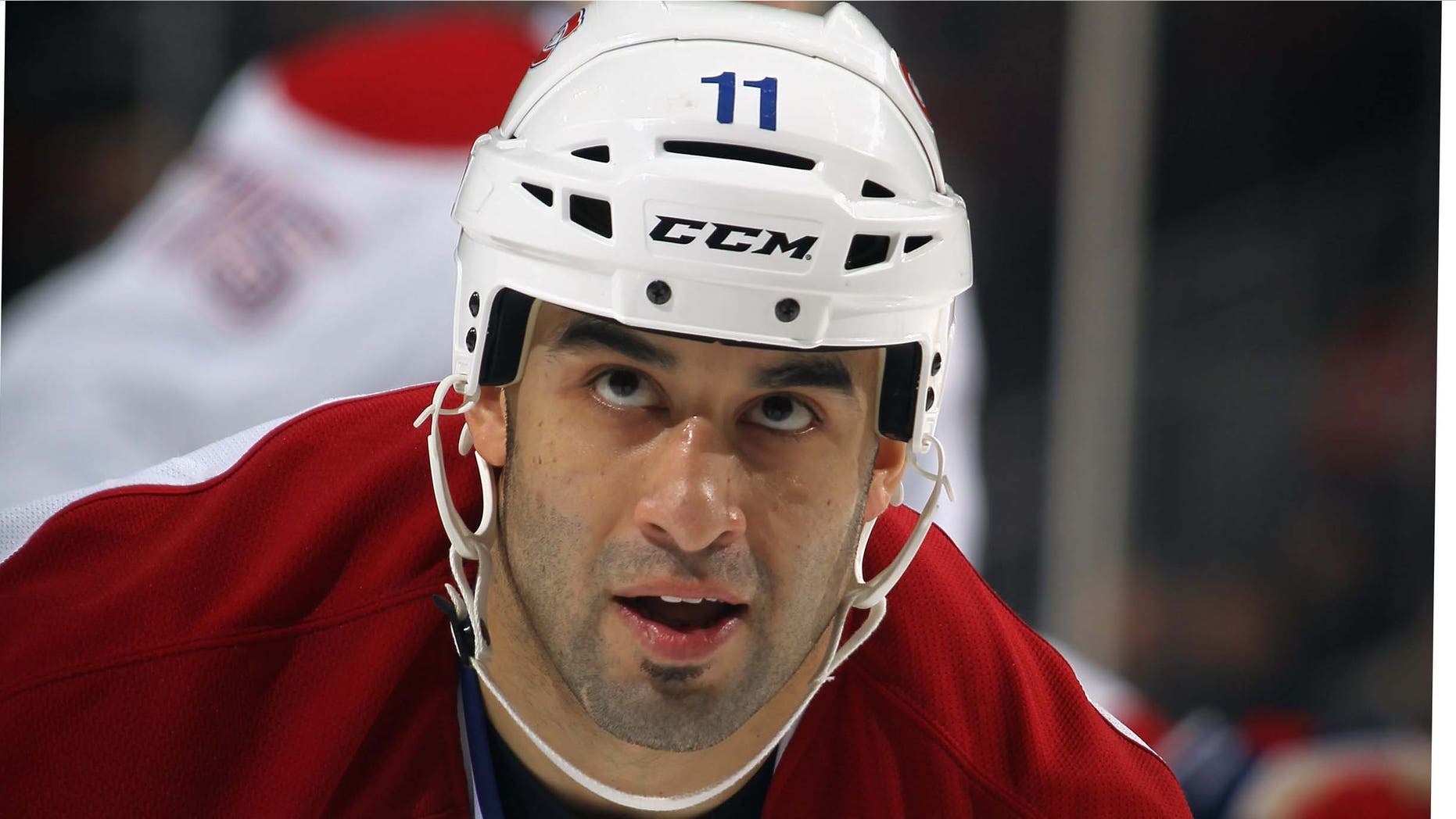 Montreal Canadiens assistant coach Randy Ladouceur apparently was upset by what he considered a lack of intensity by star forward Scott Gomez during a drill at practice Tuesday.
The spat continued for several minutes, first in front of other players, before the men left to exchange words in a corner.
Gomez was asked if he had lost the will to play. Gomez scoffed at the question, saying that nothing could be further from the truth.
"That's not even the right question," Gomez said.
"I'm a professional, I've always been," he said. "No one wants to win in Montreal more than me, I'll never let down my teammates."
Gomez downplayed the incident at practice; he said he simply messed up an exercise and the coach let him have it. He said things like that happen every day.
"I screwed up on the drill and he (Ladouceur) let me know about it. ... I'm sure everyone has had their boss yell at them, it's just that mine is in front of a bunch of cameras and that's the way it is," Gomez said after practice.
"It's not the first time, it's not the last time," he said. "It's part of hockey, it happens all the time and right now it just shows you how crucial it is right now."
The Canadiens were eight points out of a playoff spot entering Tuesday night's games.
Informed that head coach Randy Cunneyworth wasn't pleased with his effort Monday in a loss against Carolina, Gomez said he'd have to work harder.
Cunneyworth never intervened in the dispute. He said later, with a smile, that his assistant had the situation under control.
Gomez said he was not arguing with Ladouceur.
"I was listening to him, he's the coach," Gomez said. "It was a conversation. There was no argument. It was just a coach yelling at a player for messing up a drill."
Gomez is among the league's highest-paid players, but has only one goal this season for the struggling Canadiens.
Based on reporting by the Associated Press.
Follow us on twitter.com/foxnewslatino
Like us at facebook.com/foxnewslatino