Hispanic Heritage Month Profile: Chi Chi Rodriguez, Golf's First Latino Hall Of Famer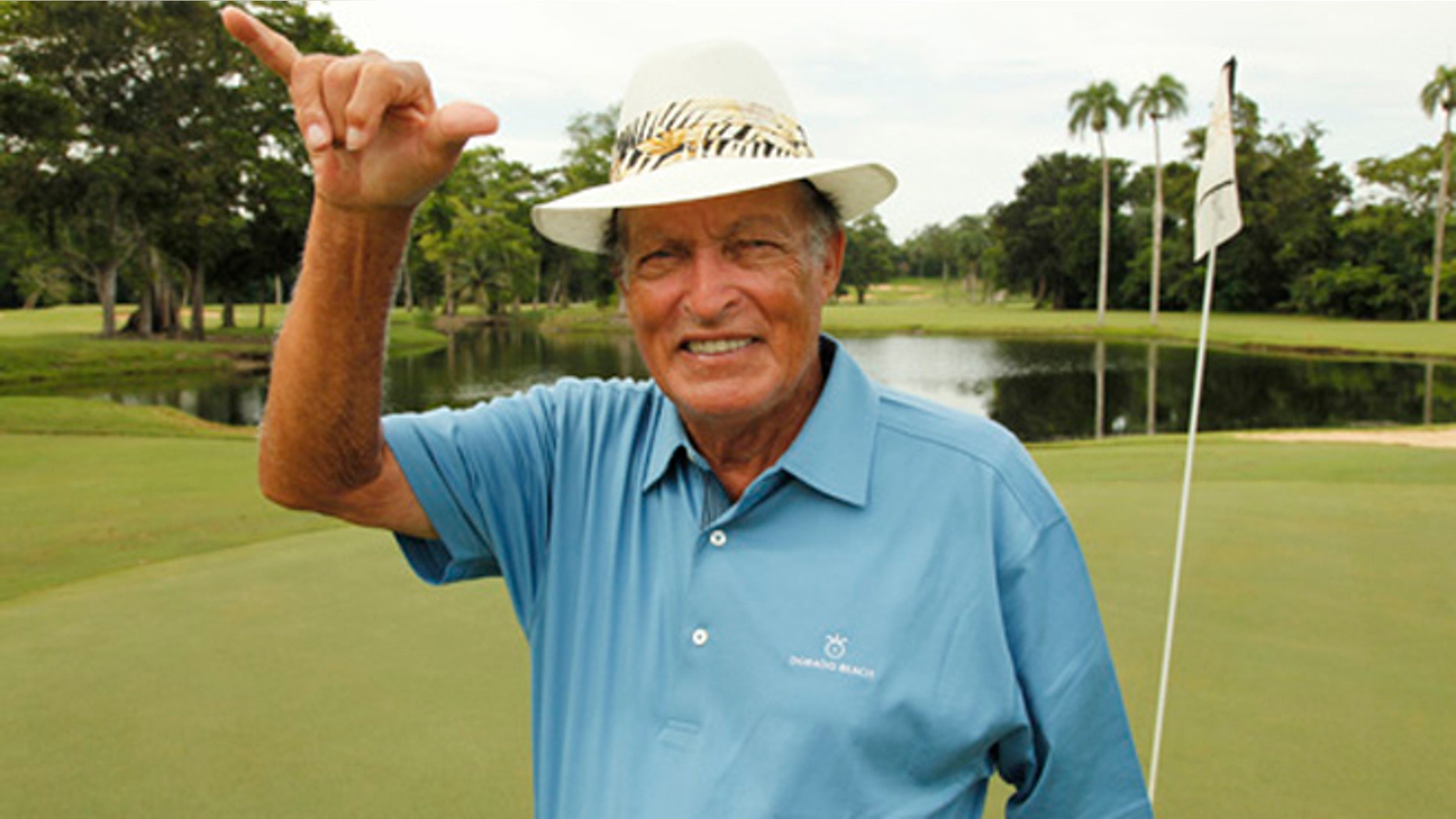 At 5-foot-7 and 120 pounds, Chi Chi Rodriguez wowed crowds with his 300 yard drives and his legendary antics on the greens. Today, he's using that same determination and style to teach kids the game of golf and give them the education to live even better lives.
"The most important thing for them to know is that they can win," Rodriguez told Fox News while teaching kids to golf. "When you get somebody down, step on his head. Don't let him get up. Beat him like a drum. Winning is everything.  But you have to learn how to lose, too."
"Well, when I was 12 years old, I shot a 67. And since that day, I knew I was going to be one of the best golfers in the world."
Tough and nurturing. It's a difficult combination for most people to pull off, but for Rodriguez it comes easy.  Because none of this is about him, he says.
It's for the kids he's trying to help.
"The main thing that I teach them is, that they gotta graduate from college," he said. "The most important thing is to get a scholarship."
He grew up with his five siblings in a very poor family in Puerto Rico. While his father tried to support the family working in the sugar cane fields, Rodriguez wandered onto the golf course next door.
"So I stopped by and I look at the caddies holding the bags and I said that's got to be much easier than working with the sugar cane," he recalled. "Because sugar cane cuts you like a knife."
It turned out Chi Chi was a natural, but he was also the beneficiary of good fortune.
The club was owned by Lawrence Rockefeller, and as Chi Chi grew into his game, he got the courage to speak with Rockefeller about an investment opportunity.
"So, I went over there and I was very nervous, and he kind of relaxed me," Rodriguez recalled the conversation with Rockefeller.
Rodriguez said he was going on tour and needed some money.
He said "How much you need?" I said "I need $15,000 to go on tour." He said, "well, you got it."
But the club manager got upset with Rodriguez for not speaking to him first.
"He told me, "you went over my head." Rodriguez said.
"I told him, I said "I didn't go over your head, I went over your entire body."
In 1960, Chi Chi stormed onto the PGA Tour. With more stoic stars like Ben Hogan and the affable but reserved Arnold Palmer, the tour had never seen a player with this much personality.
"I didn't want to be anybody else but me," he said.  "And I was different. Everybody wanted to be like Ben Hogan. I like Ben Hogan. But I want to be Chi Chi. I didn't want to be anybody else."
Just ask Jack Nicklaus.
"Chi Chi was a showman. You never knew what Chi Chi was going to do," Nicklaus said. "Whether he was going to put his hat over the hole or was going to do a sword dance, or whatever he was going to do. It was all for the people."
And soon he began to win.
But some of this enthusiasm rankled some of the established players who wanted Chi Chi to stop throwing his fedora over the cup every time he made a birdie. Then the commissioner's office summoned Chi Chi to New York.
"He told me that some of the pros were complaining. That, 'you're damaging the hole when you put your hat over it…'" bologna," Rodriguez said. "The fans liked it. So he says. 'I'm not telling you to stop, I'm asking you to think of something else.'"
So Chi Chi went back to his room and envisioned himself as a toreador in the ring fighting a bull.
"I went to the room and figured that the hole was a bull and I had the sword which is a putter and I stopped the bull and I dried the blood off and then I put the sword back in the scaber," Rodriguez said. "But in real life, I don't like to see anything bleed."
The "toreador" dance was born. It would become Chi-Chi's signature move and the most famous celebration in golf.
"Well, I'm not sure that some of them liked him very much," Nicklaus said. "I think they felt like he was overstepping his bounds. I for one thought he was good for the game."
Rodriguez recalled Nicklaus' support.
"Jack always told me, he said 'keep what you're doing' he was never envious," Rodriguez said. "He didn't have to be. Some guys that were better than I am were envious."
As his career took off, Chi Chi turned his attention to those who needed him most. He started the Chi Chi Rodriguez Youth Foundation in  Clearwater Florida, a middle school that gives disadvantaged kids a second chance at an education and a better life.
"You cannot fool a man without an education," Rodriguez said. "You can only fool a fool. When kids are educated, they can get better jobs - they can get better lives."
Chi Chi won 38 tournaments, including 22 times on the senior circuit, which is now called the Champions Tour. But all that success means nothing he can't pass them on.
Surrounded by young golfers, a girl turned to Rodriguez and asked, "When and how did you know that golf was your passion?"
"Well, when I was 12 years old, I shot a 67," Rodriguez told her.
"And since that day, I knew I was going to be one of the best golfers in the world. And everybody used to tell me, 'you're too small.'" I say, "Well, you know, the ball don't know how tall I am. But all of you can be great. It would be great if Puerto Rico can have somebody that can take my place. In golf, nobody has taken my place."