Harper sets another Nats record as MVP campaign continues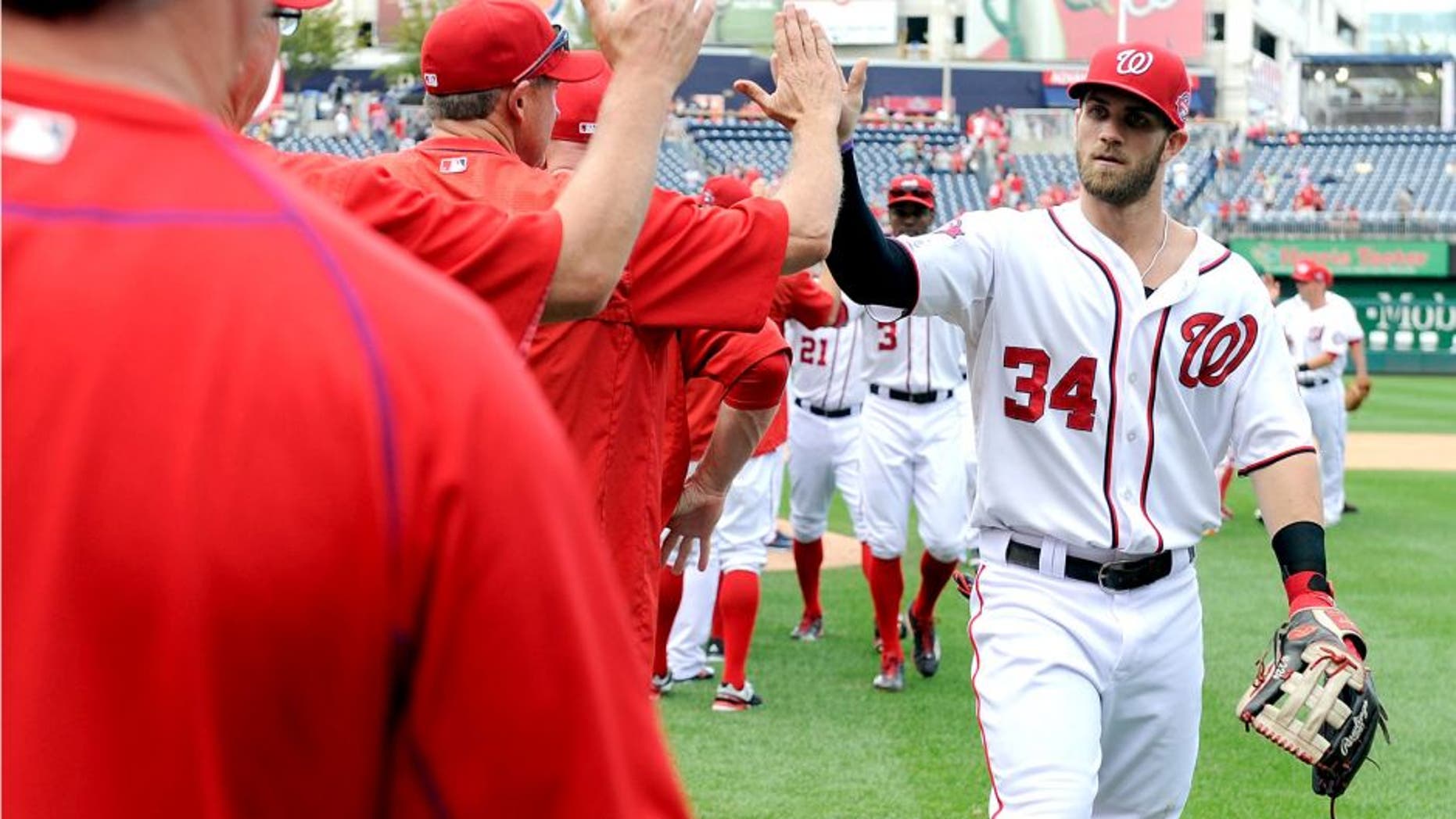 Bryce Harper is etching his name all over the Washington Nationals record books as he wraps up his MVP-caliber fourth season in the majors.
After breaking the record for most home runs hit by a left-handed hitter in franchise history last week, Harper boosted his name to the top of another list on Tuesday.
With three walks in the Nationals' 4-1 loss to the Baltimore Orioles on Tuesday, Harper has now amassed the most walks in Nats history, surpassing Adam Dunn's total of 116 walks in 2009.
"I'm trying to be the best, trying to get on base. I have faith in the guys behind me to get it done," Harper said. "If I can just get on base, if we score runs, we are winning ballgames."
Harper now has a total of 118 walks on the season, and needs six more free passes to surpass Ken Singleton, who walked 123 times with the Montreal Expos in 1973, for the franchise record.
"He continues to be patient at the plate. It just means he continues with his progress and that's a very good sign for this franchise for years to come," manager Matt Williams said.
That might not be the only franchise record Harper pastes his name on this season.
With 12 games remaining in the season, Harper has an outside chance of nearing Alfonso Soriano's single-season franchise home run record of 46, as he currently has 41 after last week's power torrent.
The 22-year-old right fielder is currently shaping up to finish the season with the highest slugging percentage in franchise history at .674, which exceeds slugger Vladimir Guerrero's slugging percentage record of .664 set with the Expos in 2000.
He is also poised to handily run away with the franchise single-season record for on-base percentage (.470), as the runner-up, Tim Raines, achieved a .429 OBP in 1987.
(h/t MLB.com)