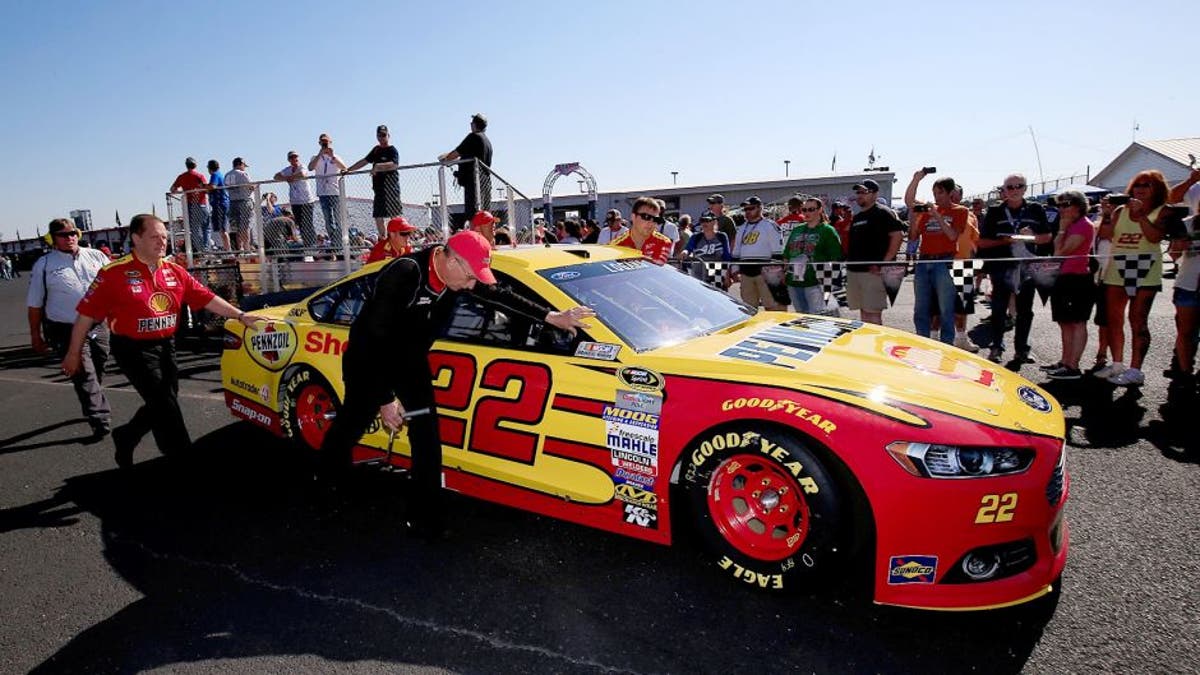 There is little doubt the crew members in the NASCAR Sprint Cup Series are some of the hardest-working folks in motorsports. The traveling circus that takes them on the road for 38 weekends out of the year provides little downtime and relief.
However, for the past two months, the grind of the Sprint Cup Series schedule has taken an especially difficult toll on nearly everyone in the garage.
Since June, teams have dealt with multiple rain delays, a different style of racetrack each week, test sessions and multiple rules packages. The changes and challenges certainly haven't been easy, but the crew members continue to do their jobs diligently, never missing a beat.
"It's been really hectic and stressful," said Joe Gibbs Racing crew chief Adam Stevens. "Very out of the ordinary, lots of stuff to keep up with, lots of parts to prepare. Just making sure the truck is prepared with all the parts and pieces necessary is a project. Then you throw the testing in there, it's tough. It's easy to make mistakes.
"You have to give credit to these teams that came through this stretch here and haven't been making mistakes. We've seen some guys making mistakes and it's cost them," said Stevens. "It's a testament to the hard work of the guys and the car chief on the team. But yes, it has been tough."
Furniture Row Racing crew chief Cole Pearn echoed Stevens' thoughts, adding it was a bit more difficult for his organization, being based out of Denver, Colorado.
"It's been a lot," said Pearn. "We were in Kentucky for a long time, then went to Chicago to test right after Kentucky. With the new rules packages and all, it's been a lot. Having no rule changes usually takes a toll on you anyway, so this doesn't help."
For Richard "Slugger" Labbe, the tough schedule and multiple changes have not only been hard on his Richard Childress Racing crew members, but they've also made his return to the pit box as Austin Dillon's crew chief much tougher.
"It's been tough for me," Labbe told FOXSports.com Friday at IMS. "I started out in (Sonoma) with Austin trying to figure out everything about him and what he needs. That was with one package. The following week we go to Daytona with another package. The following week we go to Kentucky with another package. The week after that we go to Loudon with another package. Then we come here this week with another package. Next week we go to Pocono with a different package. Then we go to Michigan with another package. Then we go to Watkins Glen with another package.
"So, for me, I haven't been able to build a consistency platform, because every week we're at a road course, speedway or a different aero package," he said. "It's been really tough to get that figured out."
Labbe also pointed out that with all of these different rules packages and the variation of tracks, teams have had to build multiple fleets of cars to be prepared. So it is not just the guys at the track who have been working overtime, but also those back at the race shops.
Through it all, though, Labbe is proud of his team's effort, and also believes every crew member in the garage deserves recognition for the hard work they put in behind the scenes.
"People sitting at home or in the grandstands, sometimes they don't respect it," he said. "The drivers get all the glory and the praise, and sometimes the people that really deserve it don't get it. (Friday) was a hard-ass day, for sure. It's what we do and what we signed up for."
Todd Gordon, crew chief on Joey Logano's No. 22 Team Penske Ford, said the past few weeks have been tough on the crew guys, but "it's been fun to work on something new each week.
"It keeps you on your toes, it keeps you focused forward and we're going to Bristol on Wednesday to test, so it's not letting up anytime soon," this year's Daytona 500-winning crew chief said.
What has not been fun, according to Gordon, have been the multiple rain delays that have plagued the circuit this year.
"Rain delays are a fact of life, but they're not fun for the guys," he said. "You like to come to work and get after it, and when weather becomes a factor it almost drains you more to sit around in a rain delay than it does to thrash all day. It's part of what you deal with."
Despite hours of practice and data acquisition on Friday, few in the garage are confident about the type of racing that will be seen in Sunday's race.
"I think as much as we all talk about getting together and seeing what the dirty air is like, dirty air of two cars in front of you and the dirty air of 20 cars in front of you is totally different," said Gordon. "It will be interesting to see what happens. It will give all of us the opportunity to do our jobs and tune on the race car throughout the race and make it best at the end."
"When the race starts and you get 43 cars out there, that's going to be the big unknown," said Labbe. "NASCAR's trying to get better, and you have to commend them. It's all about getting better TV ratings and getting fans in the grandstands, so if that's what it takes, that's what we'll do.
"I think if anyone tells you they know what's going to happen in the race, they're crazy, because nobody knows," he said.