Greinke has 'typical' first outing as D-backs rout Dodgers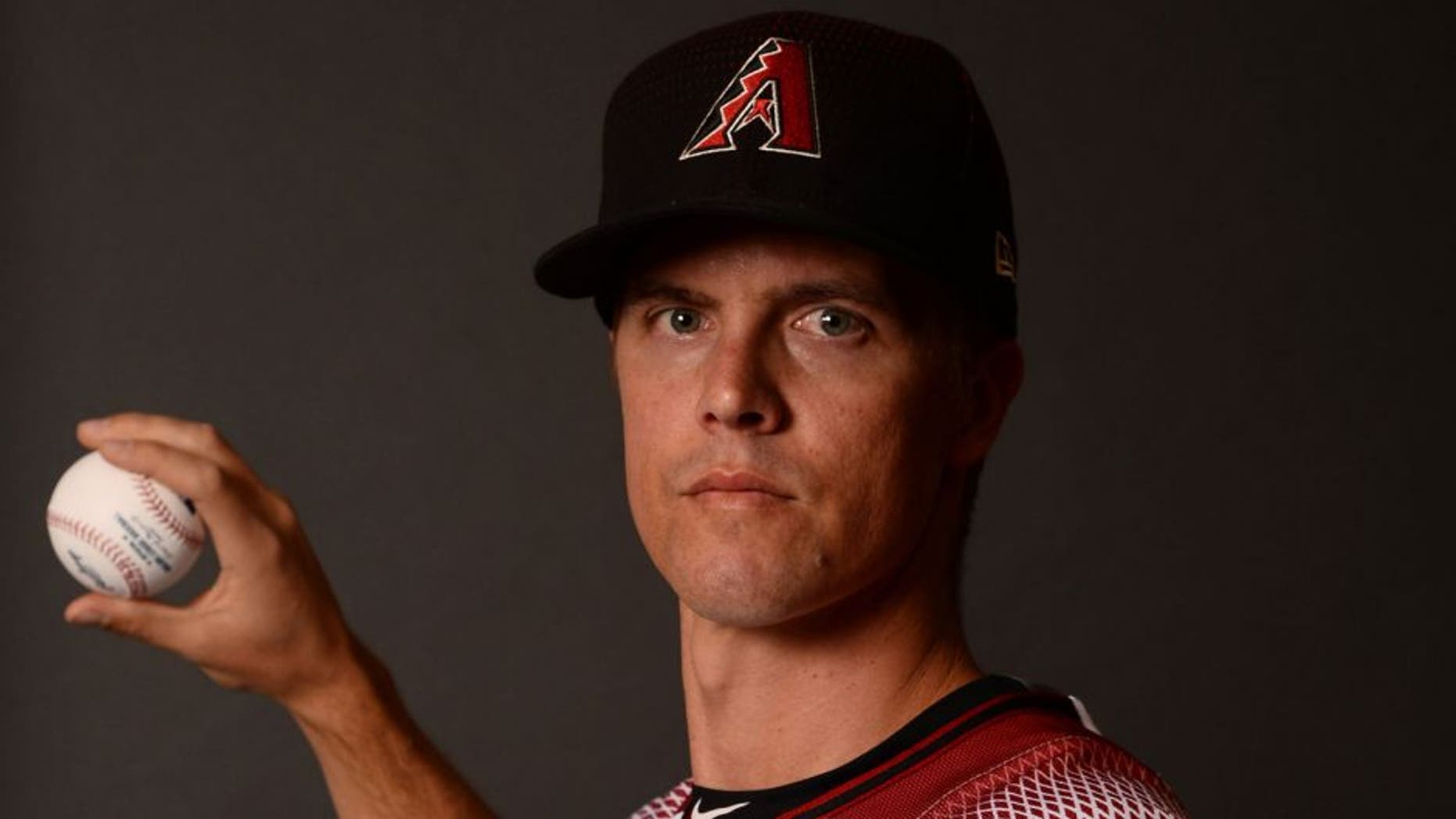 SCOTTSDALE, Ariz. -- Zack Greinke had what he described as a "typical" first outing of spring on Friday as the Diamondbacks defeated the Los Angeles Dodgers 15-3 at Salt River Fields.
Paul Goldschmidt homered to the opposite field and drove in four runs to lead a 16-hit Diamondbacks' attack.
Greinke pitched to six batters and allowed two base-runners -- a two-out walk to Andre Ethier in the first (he was then thrown out trying to steal) and a two-out infield single to Andrew Toles in the second. He threw 33 pitches -- 17 for strikes.
"I thought it was all right," Greinke said. "I guess typical first outing. A little sloppy, some OK stuff, but just a little rusty."
Greinke said he would expect to go three innings and about another 20 pitches in his next spring start as he gears up for the D-backs opening-day assignment on April 2 vs. the San Francisco Giants.
"Nice to see Zack get up there," manager Torey Lovullo said. "I thought he was very effective with several pitches. I know there's still more in there, but from where he's at, and the process he's following, I thought it was a great outing."
Braden Shipley came in for Greinke and worked 3 1/3 scoreless innings, a big improvement from his first appearance, when he gave up three hits, a walk and three earned runs in 1 2/3 innings.
"He got into a great rhythm, was throwing a variety of pitches on both sides of the plate. I thought it was a really solid outing."
"These guys are going to get better and better each outing, they're going to get their feet under them, they're going to get a feel for the strike zone and it's just bound to improve from outing to outing."
Goldschmidt hit his first home run of the spring in the bottom of the first, taking an outside pitch from Brandon McCarthy over the fence in right field despite the wind blowing in. He added a two-run single to right field in the third.
"Impressive day for Goldy," Lovullo said. "When he starts to lock it in to the right side and hit balls as hard as he did today, he's in a really good spot. Almost hard for me to believe that he hit a ball that far, that hard what looked like through a pretty stiff wind.
"As I was told after he hit the ball, he'll do things like that all year long, and I'm really excited about that."
The Diamondbacks totaled 16 hits -- two each from Goldschmidt, second baseman Daniel Descalso and reserve first baseman Jason Pridie. Catcher Oscar Hernandez capped a seven-run eighth inning with a two-run homer to left. The D-backs also had five doubles and a triple.