Greg Hardy announces he won't fight four-game suspension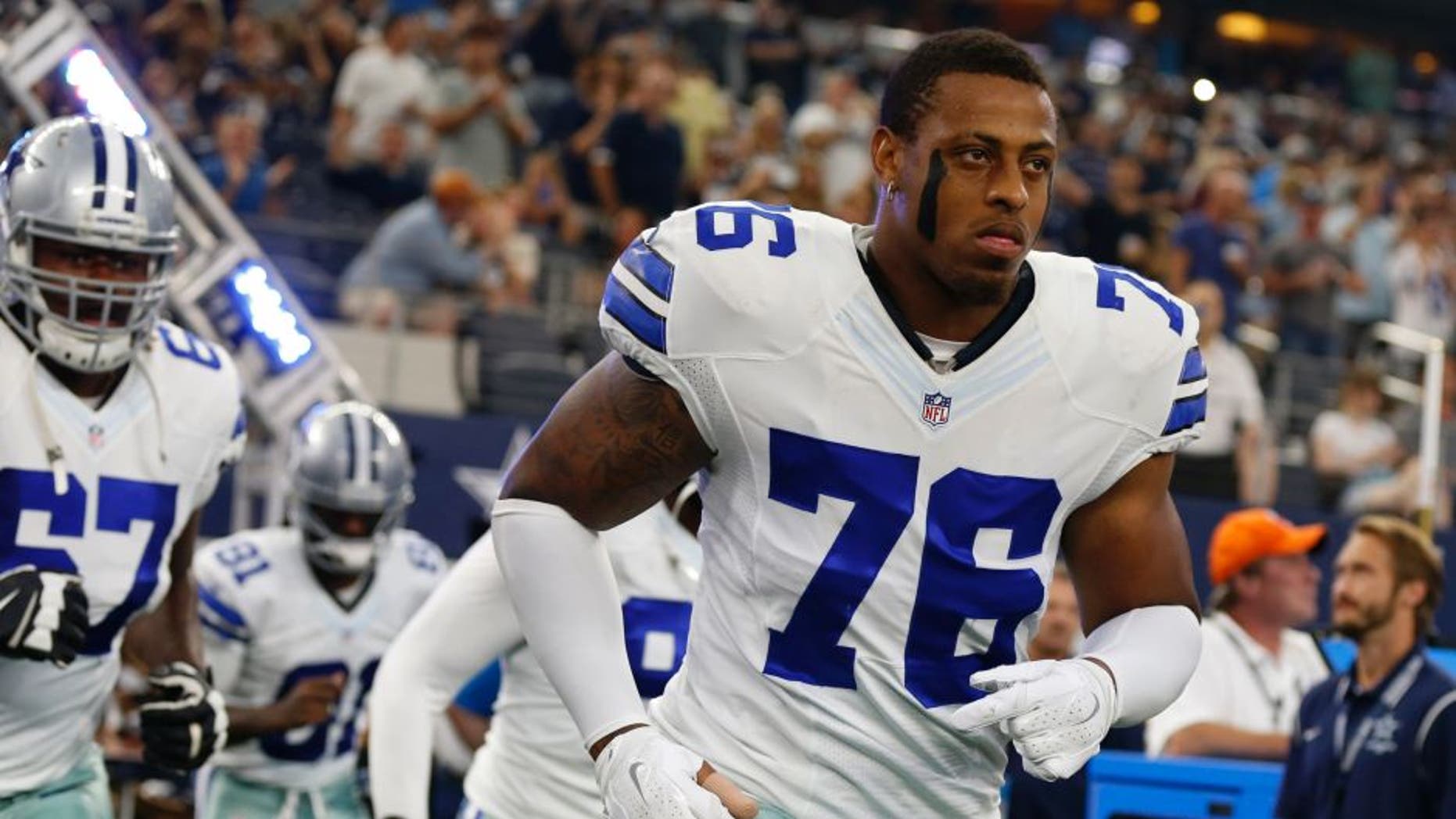 Greg Hardy won't fight his four-game suspension for violating the NFL's personal conduct policy, the NFL Players Association announced Thursday.
The Cowboys defensive end issues a statement through the NFLPA on Thursday evening in which he opted not to pursue further legal action in the matter.
It reads: "While I am terribly disappointed to miss the first four games of this season, I am absolutely determined that my issue is not going to be a distraction for the Cowboys. I have enormous affection and respect for everyone here, and having seen the impact a court case can have on an NFL organization, I believe it is in the team's best interest for me to announce that I will not pursue any further litigation. Everything I do from this point on will be designed to bring glory and pride to my family, their family and this team."
It had long been discussed that Hardy might seek reduction of the suspension on the grounds that his violation occurred under the NFL's old standard for personal conduct policy -- €" a two-game ban. Tom Brady's own success in court against his four-game suspension only buoyed that idea.
Hardy was originally suspended 10 games this past summer for his role in a July 2014 incident that saw him charged with assaulting and threatening his ex-girlfriend. The charges were ultimately dropped, but NFL Commissioner Roger Goodell deemed there was enough evidence of wrongdoing for a suspension.
An independent arbitrator eventually reduced the suspension to four games. Hardy was eligible to work out and practice with the team throughout the offseason and training camp before his suspension went into effect on Sept. 5.
While he's suspended, Hardy is barred from the Cowboys' facility. He's eligible to return on Monday, Oct. 5, as the Cowboys get ready for their Week 5 game against New England.
MORE FROM FOX SPORTS SOUTHWEST:
- PHOTOS: Cowboys Cheerleaders Auditions
- Ranking NFL quarterback salaries
- Highest paid player on every NFL team