Governor strongly defends North Carolina's values after NBA moves All-Star Game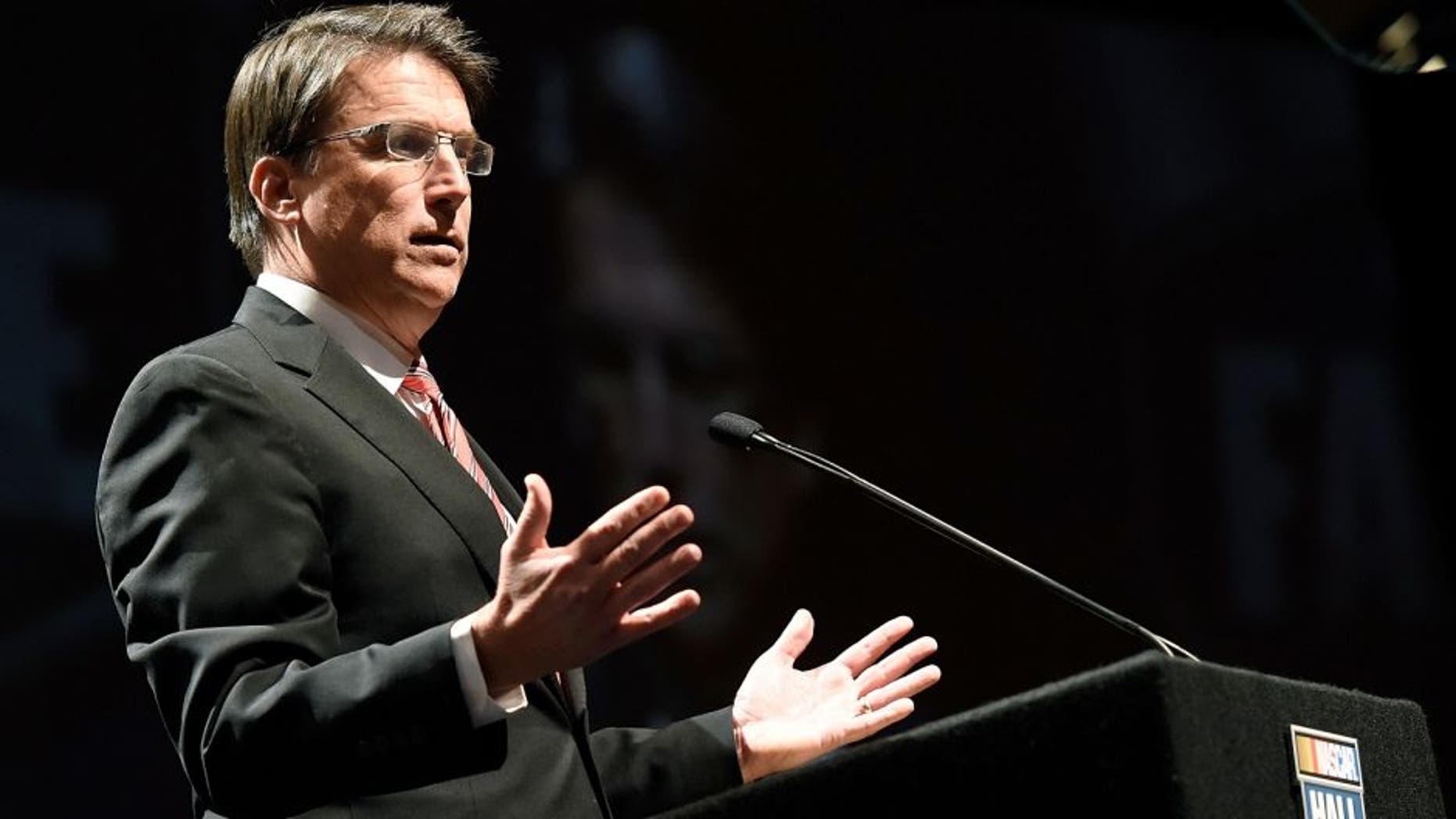 Months after NBA Commissioner Adam Silver warned North Carolina that the league might move the 2017 All-Star Game out of Charlotte if the state didn't overturn its bathroom law, the league announced Thursday that it has, in fact, decided to take away the star-studded event.
The move prompted reaction from around the NBA world, but also a scathing statement from North Carolina governor Pat McCrory.
"The sports and entertainment elite, Attorney General Roy Cooper and the liberal media have for months misrepresented our laws and maligned the people of North Carolina simply because most people believe boys and girls should be able to use school bathrooms, locker rooms and showers without the opposite sex present," McCrory wrote Thursday. "Twenty-one other states have joined North Carolina to challenge the federal overreach by the Obama administration mandating their bathroom policies in all businesses and schools instead of allowing accommodations for unique circumstances. Left-wing special interest groups have no moral authority to try and intimidate the large majority of American parents who agree in common-sense bathroom and shower privacy for our children. American families should be on notice that the selective corporate elite are imposing their political will on communities in which they do business, thus bypassing the democratic and legal process."
The NBA defended its decision to move the exhibition game out of North Carolina because of the state's HB2 law, which limits anti-discrimination protections for lesbian, gay and transgender people.
"While we recognize that the NBA cannot choose the law in every city, state, and country in which we do business, we do not believe we can successfully host our All-Star festivities in Charlotte in the climate created by HB2," the league said in a statement.
Hornets owner Michael Jordan said the team diligently tried to avoid this situation but understood the decision.
"We understand the NBA's decision and the challenges around holding the NBA All-Star Game in Charlotte this season. There was an exhaustive effort from all parties to keep the event in Charlotte, and we are disappointed we were unable to do so," Jordan said. "With that said, we are pleased that the NBA opened the door for Charlotte to host All-Star weekend again as soon as an opportunity was available in 2019."
According to Yahoo Sports, New Orleans is the favorite to host the 2017 All-Star Weekend, which is scheduled to take place Feb. 17-19.