Gonzalez smacks 2 homers, Rockies beat Reds 6-5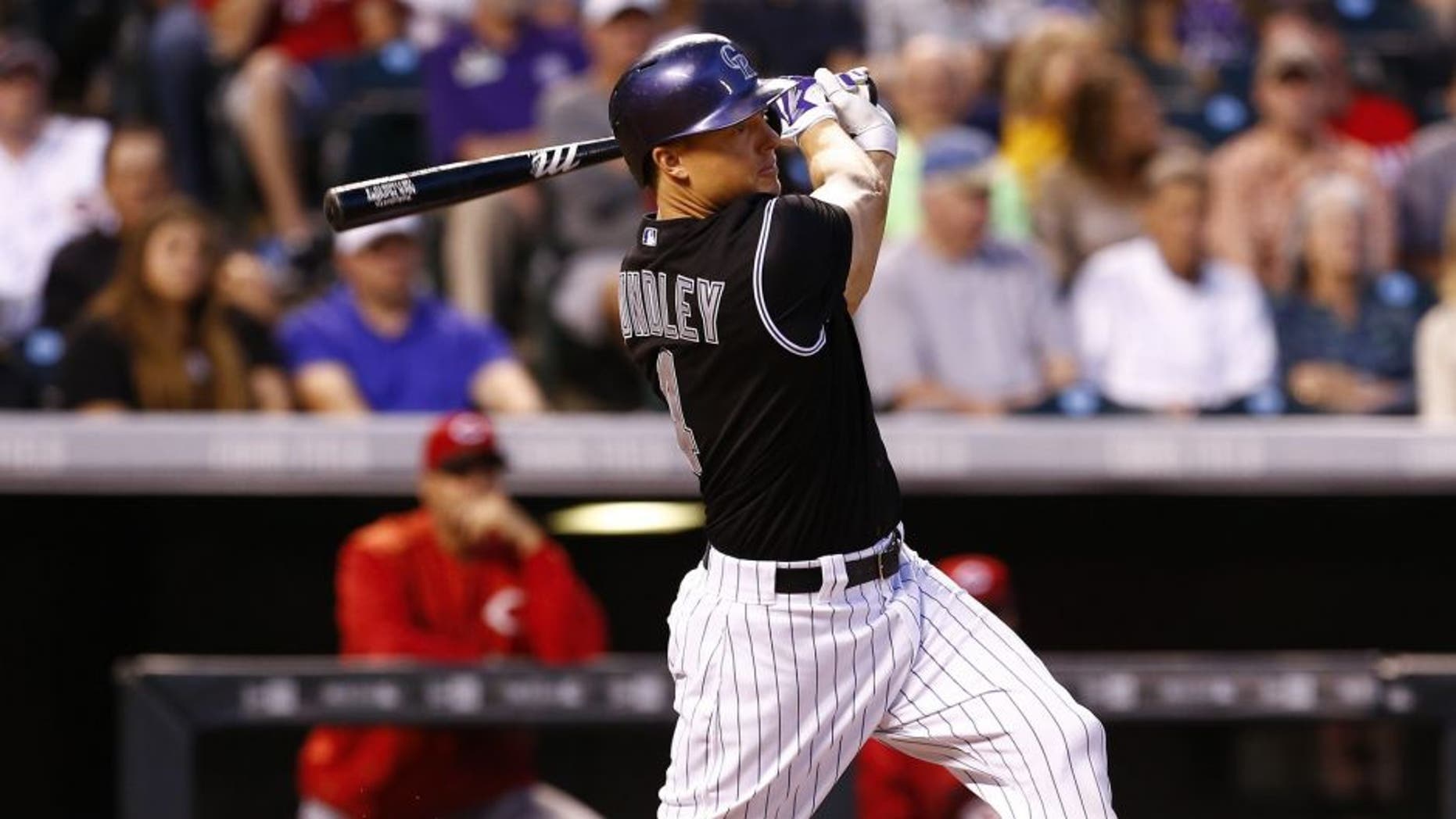 DENVER (AP) -- Carlos Gonzalez homered twice, tying the game each time, and Charlie Blackmon scored on a wild pitch in the ninth inning to lift the Colorado Rockies past the Cincinnati Reds 6-5 on Friday night.
Joey Votto homered in the top of the ninth off closer John Axford (3-3) to tie the game at 5.
In the bottom of the inning, Blackmon laid down a one-out bunt single. He initially was called out trying to steal second. But a replay review showed second baseman Brandon Phillips, who fell as he caught catcher Tucker Barnhart's throw on a hop, didn't quite get the tag down before Blackmon slid into the bag. Colorado challenged and the call was reversed.
Blackmon moved to third on D.J. LeMahieu's groundout, and with Troy Tulowitzki at the plate, reliever Ryan Mattheus (1-2) bounced a wild pitch that Barnhart couldn't corral. Blackmon bolted home.
With the score tied at 3-all in the eighth, pinch-hitter Skip Schumaker hit an RBI double off reliever LaTroy Hawkins.
But the Rockies came right back in their half of the eighth. Gonzalez connected for his second homer of the game, this one off reliever J.J. Hoover, to even the score again. It was his first multihomer game of the season and the 11th of his career.
Nolan Arenado followed with a triple off the right field wall and scored on Ben Paulsen's sacrifice fly.
Axford retired the first batter before Votto homered into the left-field bleachers. Axford, who blew a save for the third time this season, came back to fan Todd Frazier and Jay Bruce.
Held hitless by Anthony DeSclafani through the first four innings and trailing 3-0, the Rockies erupted for five hits in the fifth but got only two runs after starting pitcher Eddie Butler, trying to score from second on LeMahieu's long base hit to the right field wall, stumbled and fell twice rounding third and was tagged out as he neared home. With runners at second and third, Troy Tulowitzki popped out to end the inning.
Butler, who had a bunt single in the fifth for his first major league hit, allowed three runs on six hits over six innings.
Gonzalez homered to lead off the bottom of the sixth, driving the first pitch from DeSclafani into the second deck above the right field wall to again tie the game.