Gold-medal favorites Ding head to Olympic table tennis quarter finals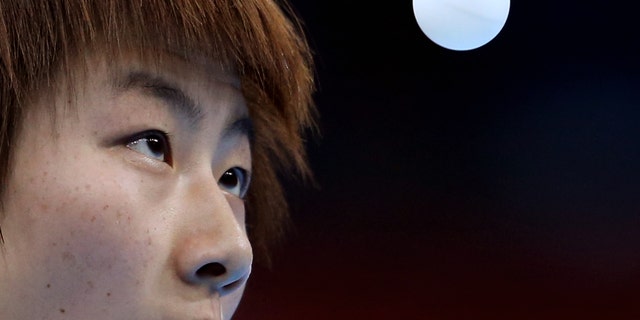 Gold-medal favorites Ding Ning and Li Xiaoxia of China are into the quarterfinals of the women's singles in Olympic table tennis.
Top-seeded and defending world champion Ding defeated Jiang Huajun of Hong Kong 4-1 on Monday, and No. 2 Li had an easy 4-1 victory against Park Mi-young of South Korea.
The Chinese men also moved on easily with the top two going through to the fourth round. Play in the fourth round was set for later Monday, which will set the men's quarterfinals.
Top-seeded Zhang Jike defeated Bora Vang of Turkey 4-0, and No. 2 Wang Hao won 4-1 against Werner Schlager of Austria.
No. 3 Jun Mizutani of Japan and No. 4 Timo Boll of Germany also moved on. Mizutani won 4-1 against El-Sayed Lashin of Egypt, and Boll defeated Noshad Alamiyan of Iran 4-0.