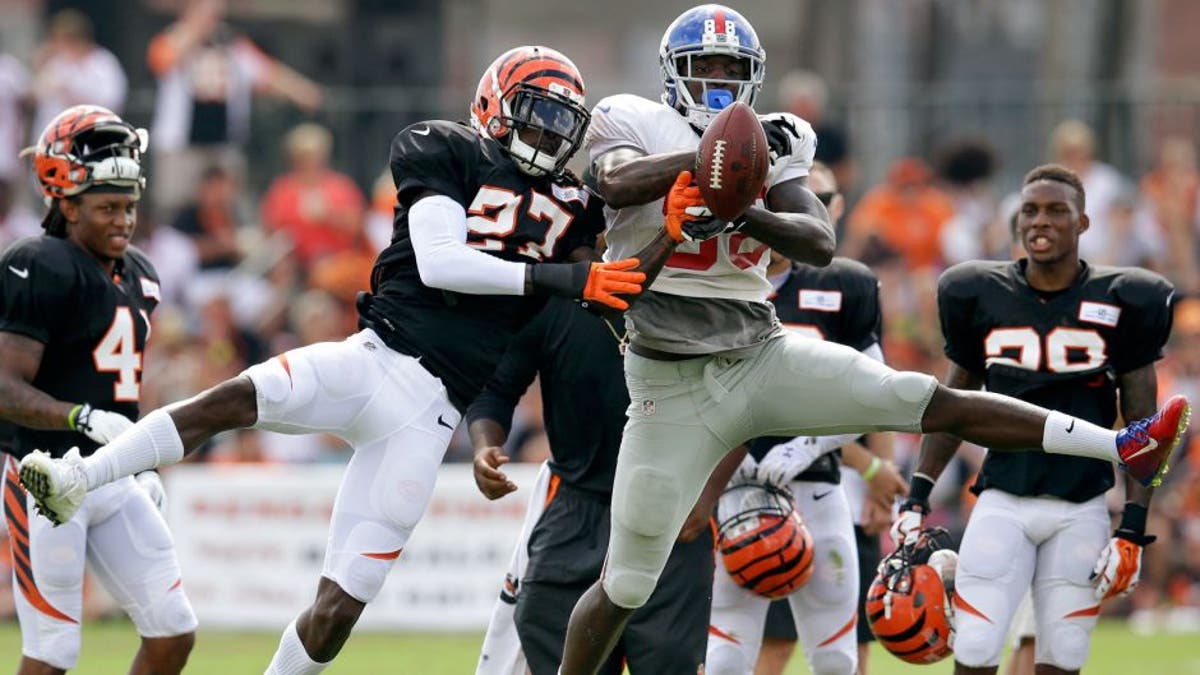 Last preseason, undrafted rookie free agent came out of nowhere and caught 10-of-13 targets for 155 yards and four touchdowns. That man was New York Giants wide receiver Corey Washington. After earning praise during the Giants' spring practices, he is looking to have an even more productive preseason in 2015.
Giants coaches asked Washington to work on expanding his route tree and running crisper routes overall. He admitted that he wasn't referring to his ridiculous production, but instead his craft.
"This preseason will be as big for me as it was last year," Washington said, per Newsday. "I have to go out and do not just what I did last year, but more.
"I'm not going to sit here and say I'm going to score four touchdowns like I did last year in the preseason. But I can play at a high level like I did."
Washington has recently lost some first team snaps in camp to the newly acquired James Jones and impressive rookie Geremy Davis.
Coughlin has made it a point throughout his tenure for young receivers to prove themselves on special teams before they can move up the depth chart. Although Washington has continued to display tantalizing receiving skills, his special teams play is still a work in progress.
(h/t Newsday)