Giants coach Merritt: Safety competition is 'wide open'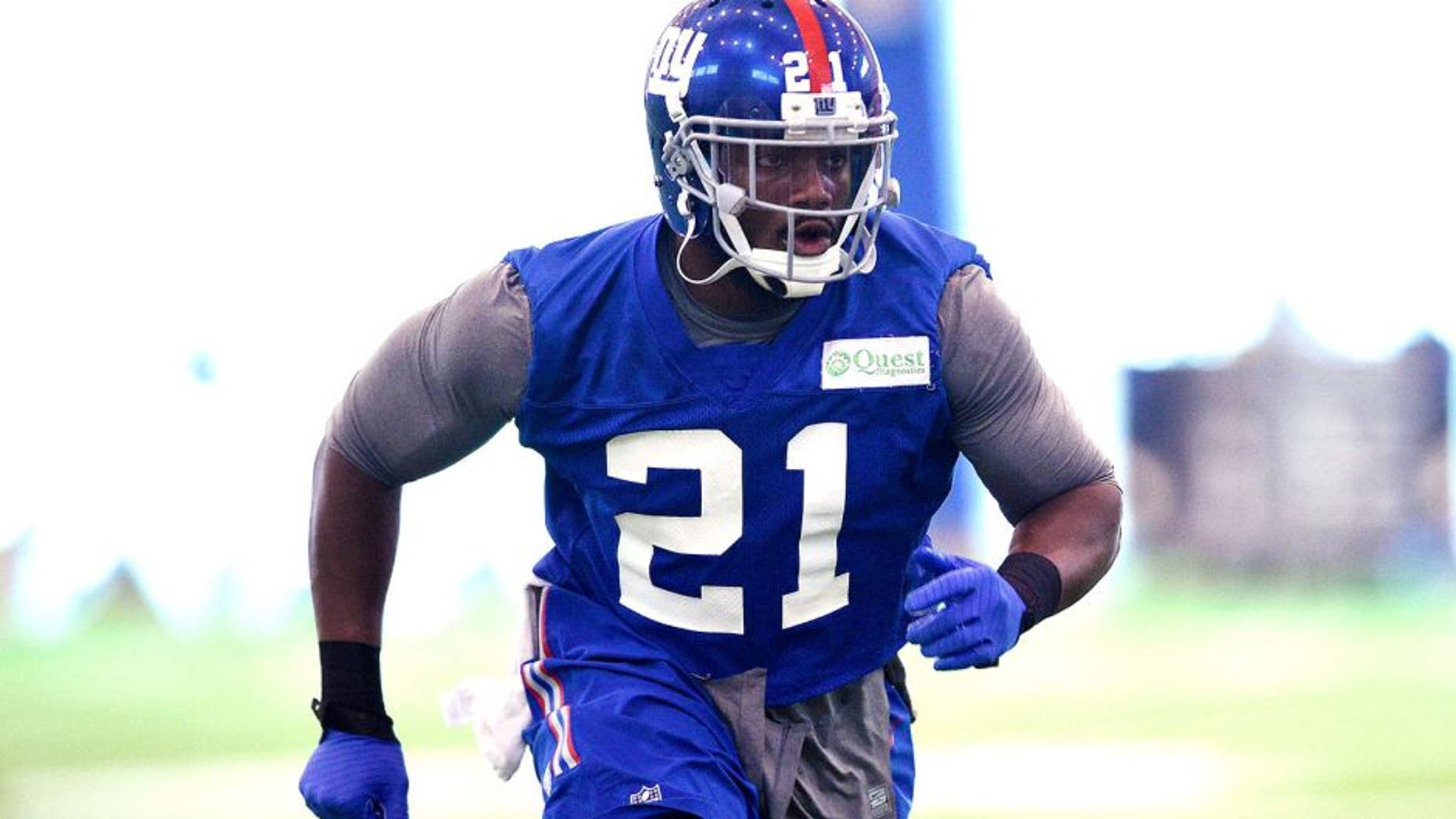 On the first day of the New York Giants' training camp, they debuted the same first team safety look that they ended spring practices with. Rookie Landon Collins was starting next to Cooper Taylor. After a few more practices, the Giants have began mixing in several other options with the first team defense at safety. Giants' safeties coach David Merrit is still searching for two safeties who can make the calls and lead the defense.
"I tell you, you look at these young guys and we're still trying to figure out who's going to be a leader and who's going to be able to stand back, make the calls and make the adjustments that we need on gameday," Merritt said to reporters, per Giants 101. "As far as clarity (in regards) to who's going to be the starter, right now it's still wide open."
After opening up with Taylor and Collins, Merritt used Collins and converted cornerback Bennett Jackson as his starters during Sunday's practice. During Monday's practice, Merritt opted to roll with Jackson and rookie Mykkele Thompson. This competition is the definition of wide open.
Part of the reason the Giants are so willing to endure this trial period at safety is due to the importance of the safety position in Steve Spagnuolo's defensive scheme. In this defense, the safeties are responsible for making the defensive calls and staying vocal throughout the pre-snap process.
The Giants' veterans in the secondary are at corneback with Prince Amukamara and Dominique Rodgers-Cromartie. Spagnuolo has specifically asked Giants' cornerbacks coach Tim Walton to quiet down his cornerbacks so the safeties can do all of the talking. Walton expanded on this.
"Yeah, and they are directing the show and we just communicate with them," Walton said to reporters, per Big Blue Interactive. "They are directing the show and we let them do it to let them get the confidence of doing it. We have the experience outside for those guys but we don't want them to ever step on their toes or try to do it for them, we want them to develop that communication on their own and we just communicate back with them, not communicating for them."
Two safeties will eventually emerge from the pack and prove themselves as the vocal leaders ready to help lead Spagnuolo's new scheme. Right now it's anyone's guess which two emerge, and that makes safety the most unsettled position on the Giants' roster.
Aside from rookies Collins, Thompson and Justin Currie, second year players Jackson and Nat Berhe are joined by third-year safety Taylor and recent veteran free agent addition Jeromy Miles. There is a lot of youth at safety, and even more inexperience. This is the key position to keep an eye on throughout training camp, and the progress here could end up playing a big role in the Giants' win-loss record.