Giants activate Pierre-Paul, who hasn't played since hand injury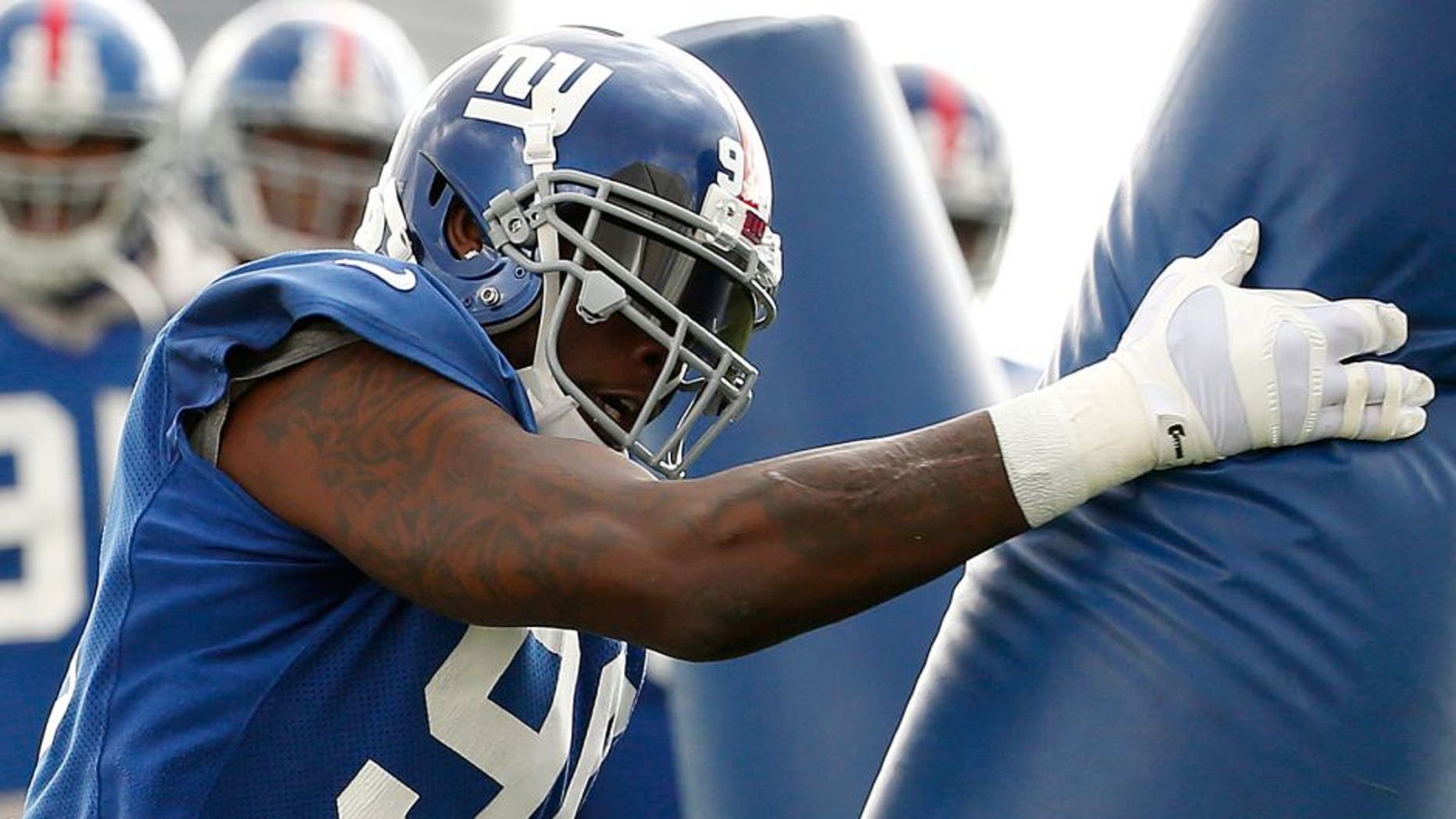 JPP is back.
Jason Pierre-Paul, who suffered a significant hand injury in a fireworks accident on the Fourth of July and has not played since, was activated by the Giants on Friday and is expected to play Sunday against the Buccaneers.
The Giants (4-4) said in a press release that Pierre-Paul practiced all week and was deemed ready to play. He reported to the team last week, and New York was given a two-game roster exemption, during which time he could have remained with the team and not counted toward the overall roster limit if he was not activated. However, given his performance in practice, the Giants opted to add him to the active roster immediately.
Pierre-Paul has not played since Dec. 28, 2014, when he had two sacks in the Giants' season-ending loss to the Eagles. Overall last year, he had a team-high 12.5 sacks.
He was injured on July 4 in a fireworks-related incident that cost him his index finger and a portion of another finger while also causing a flesh burn.
It was reported this week that, in an effort to protect the injured hand, Pierre-Paul has tried out customized equipment such as a unique, four-fingered glove:
The Giants are badly in need of Pierre-Paul's pass-rushing ability, as they currently rank last in the league in sacks (nine), yards allowed per game (427.5) and passing yards allowed per game (315.4).