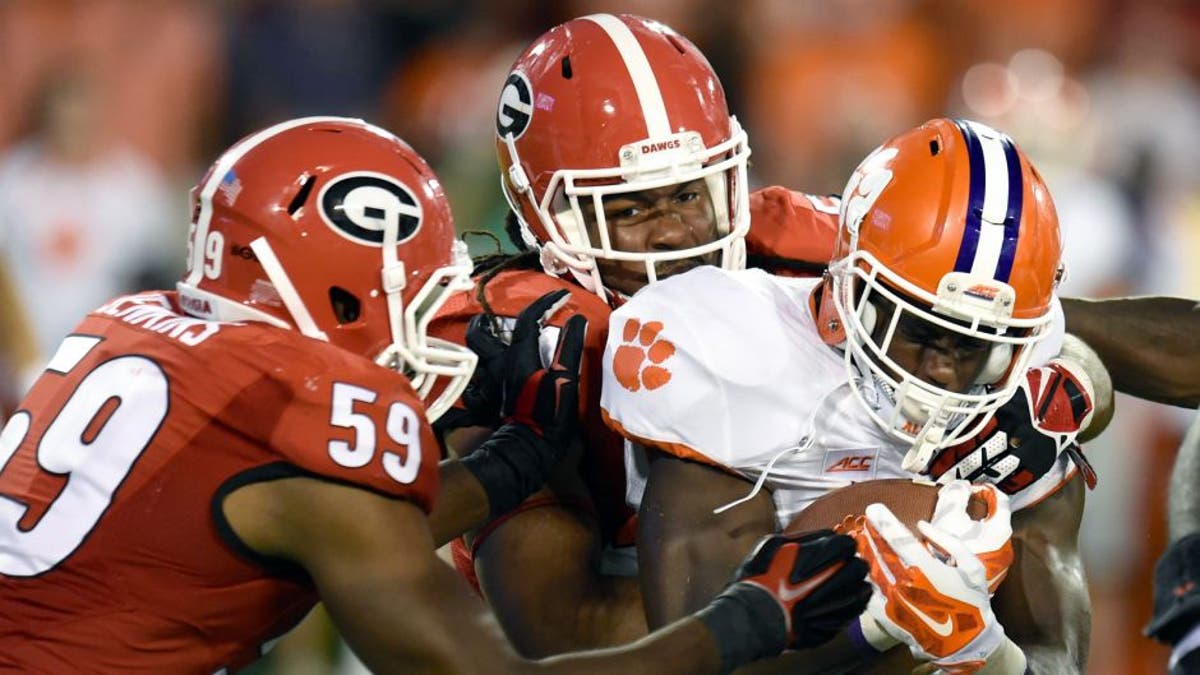 With the current uncertainty at quarterback in Athens, the Georgia Bulldogs will look for their defense to lead the way early this season while the quarterbacks look to find their rhythm.
The Bulldogs will also have the advantage of playing two games, against Louisiana-Monroe and Vanderbilt, as heavy favorites before hosting South Carolina. If their defense can get into an early groove in those first two games, it could propel the team to a great defensive season.
So how do the defensive players feel entering their second season under defensive coordinator Jeremy Pruitt's system?
"It's kind of the same defense as last year. Just added a couple of guys, but [we're] mean," linebacker Johan Atkins said to 247Sports. "We're meaner. Another year under coach Pruitt, [who] is a great coach, we can only get better."
Atkins teammate, defensive tackle Jordan Jenkins agreed with that sentiment.
"I definitely agree with that and I think it's just because we really know the defense," Jenkins said. "We're not really questioning before the snap, 'what if we have this play? what if we have that play?' We really want people to respect us and if you want people to respect you, you've gotta be nasty and you've gotta be mean."
With the Georgia defenders having a better understanding of the defense and already having a year of experience in the system, the players are confident better results are soon to follow.
"I think it's because of the second year under coach Pruitt. The first year, you get in the groove of it," Atkins said. "The second year you get like, 'oh yeah, it's time.' It's really time to work now. It's there. The meanness in our defense, you can see because in practice, we get physical, going back and forth."
(h/t 247Sports)