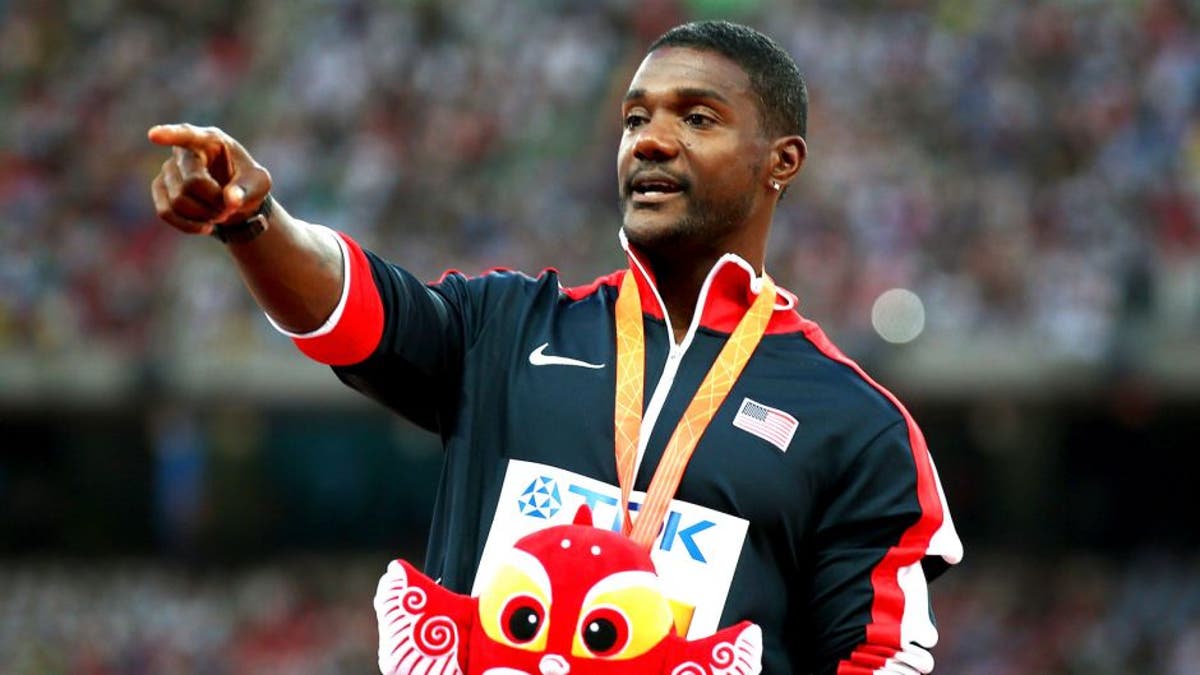 BEIJING -- If you heckle Justin Gatlin's mom, he will respond -- even if he's in the middle of an awards ceremony.
Standing on the podium after receiving his 100-meter silver medal Monday at the world championships, the American sprinter gestured toward a heckler who was bothering his mother in the stands. He scowled and pointed in the direction of the offender.
"I was like, `Hey, chill out with that. Be a gentleman,'" Gatlin told The Associated Press.
Gatlin has been a controversial figure in the sport since his return from a four-year doping ban in 2010. After losing to Usain Bolt in a tight race the night before, Gatlin was asked over and over if he thought his loss was good for sprinting. There were some who portrayed his race with Bolt as "Good vs. Evil."
That, he can handle.
But this, he insisted, crossed the line.
"No one has to talk disrespectful to anybody," Gatlin said. "We're just here to run. They pay tickets to see us run. Let us run and do what we do."
Gatlin made eye contact with his mother just before receiving his medal from IAAF President Lamine Diack. He seemed perturbed and his eyes wandered into the stands as Diack approached to place the medal around his neck.
Once Diack moved past him to give Bolt his gold medal, Gatlin glared at someone and then point with his right finger. He said he could tell the person confronting his mother wasn't being friendly.
"I could see it in my mom's face," Gatlin said. "Because she's my mom."
Gatlin returns to the track Tuesday for the opening round of the 200. He is trying to forget about his stumble that cost him a chance at beating Bolt in the 100 and is looking forward to another shot against the powerful Jamaican.
"I am in a good place," Gatlin said. "I feel really excited about the 200. I think I can do some damage."