Game 6 of ALCS resumes after eighth-inning rain delay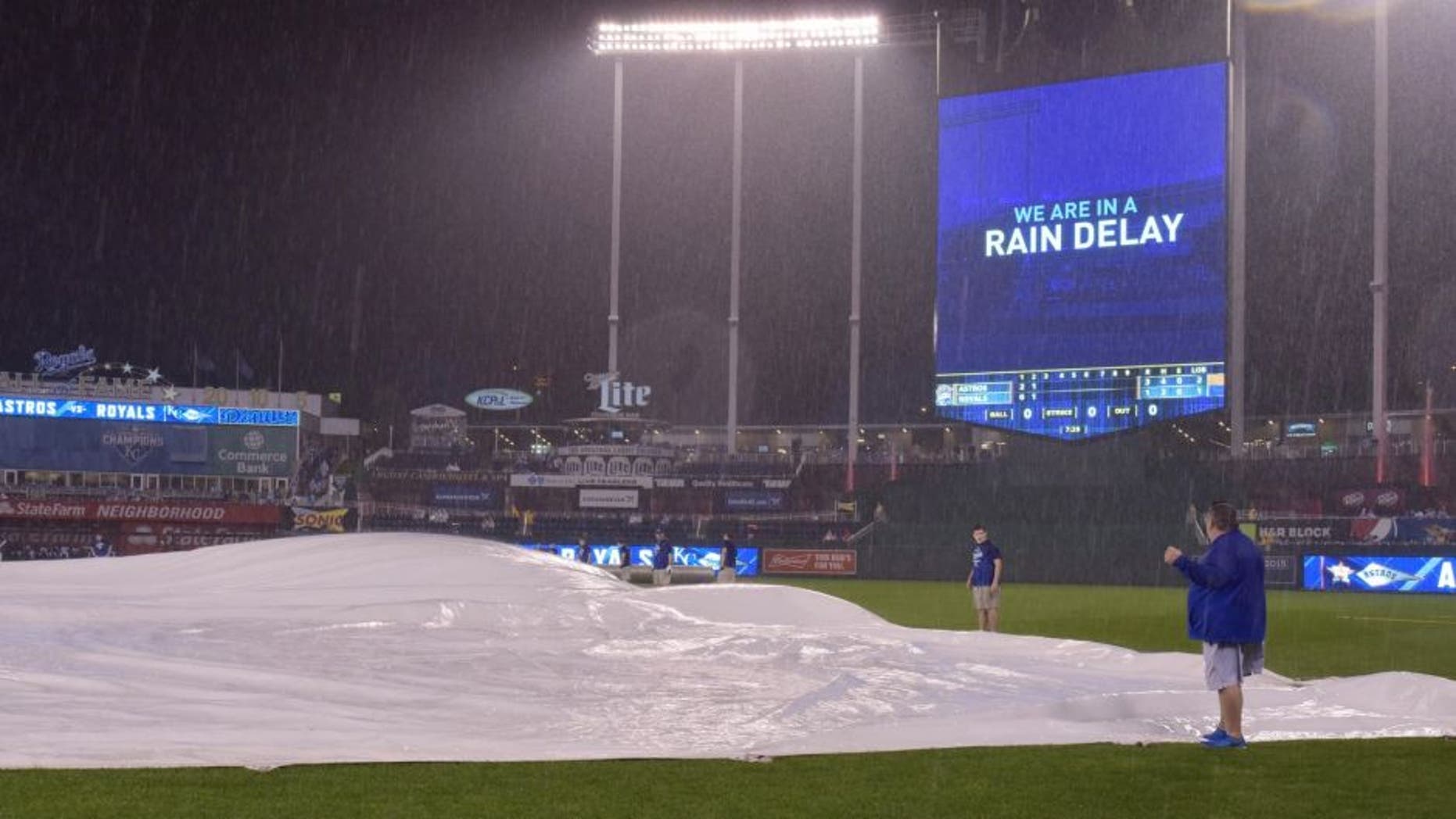 Game 6 of the AL Championship Series has resumed after being delayed because of rain in the bottom of the eighth inning in Kansas City, with the Royals and Blue Jays tied at 3.
Players returned to the field at 11:45 p.m. ET and the game was expected to be completed with no more rain in the forecast.
The Royals lead the series 3-2 and are trying to close out the Jays and advance to the World Series for the second straight year. The Blue Jays, however, rallied with two in the top of the eighth to tie the game.