FSU dismisses RB Mario Pender after domestic battery arrest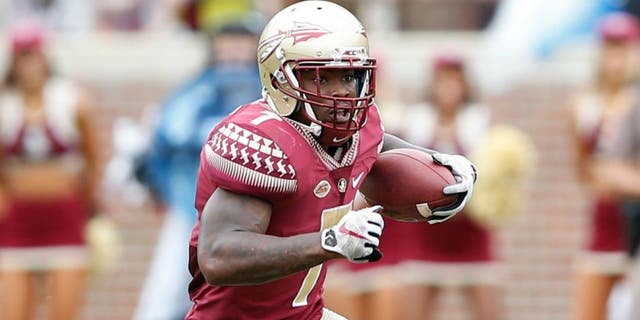 NEWYou can now listen to Fox News articles!
The Florida State Seminoles have kicked backup running back Mario Pender off the team after his arrest Saturday on charges of domestic battery by strangulation and resisting an officer without violence.
The arrest by the Tallahassee Police Department was reported by multiple outlets, though details remain few. CBS Sports reports that county records confirm the arrest and that a $500 bond was assigned the latter charge, while no bond has been set for the domestic battery charge so far.
The school also confirms the arrest in its statement announcing his dismissal from the team:
"Mario Pender has been permanently dismissed from the football team following his arrest earlier in the day. The Athletics Department will have no further comment at this time," the statement said.
The 5-foot-10, 203 pound Pender missed most of last season with a collapsed lung. The redshirt senior has 71 career carries for 346 yards and five TDs.