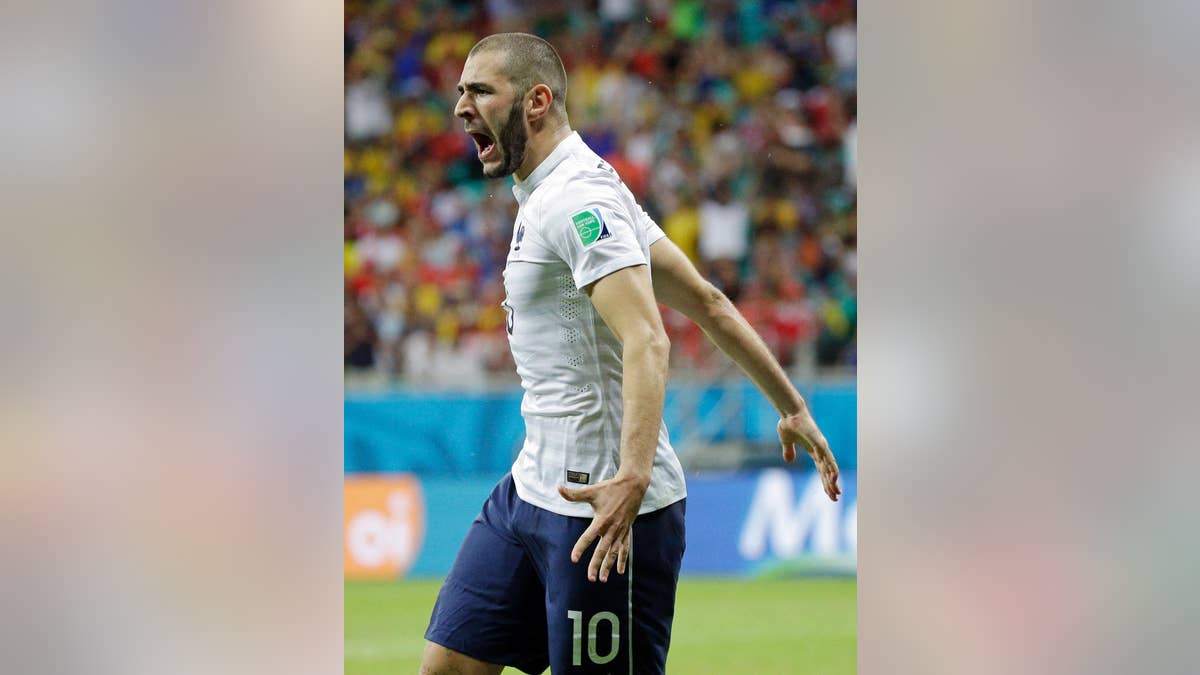 SALVADOR, Brazil – Karim Benzema had never scored in a major competition before this World Cup. Now he looks like becoming one of the stars of the tournament.
His outstanding performance in Friday's 5-2 win against Switzerland, where he scored one goal, made another and was a fraction away from scoring another, earned him a second straight man of the match award.
He could have had back-to-back hat tricks.
Benzema missed a first-half penalty against the Swiss, and was denied a second goal when his first-time curling effort was ruled out because referee Bjorn Kuipers blew his whistle for full time a split second before.
In the first match against Ecuador, Benzema scored two goals in a 3-0 win and almost got a third when his effort struck the post and went in off the goalkeeper.