FOX Sports West announces 2017 Angels broadcast, streaming schedule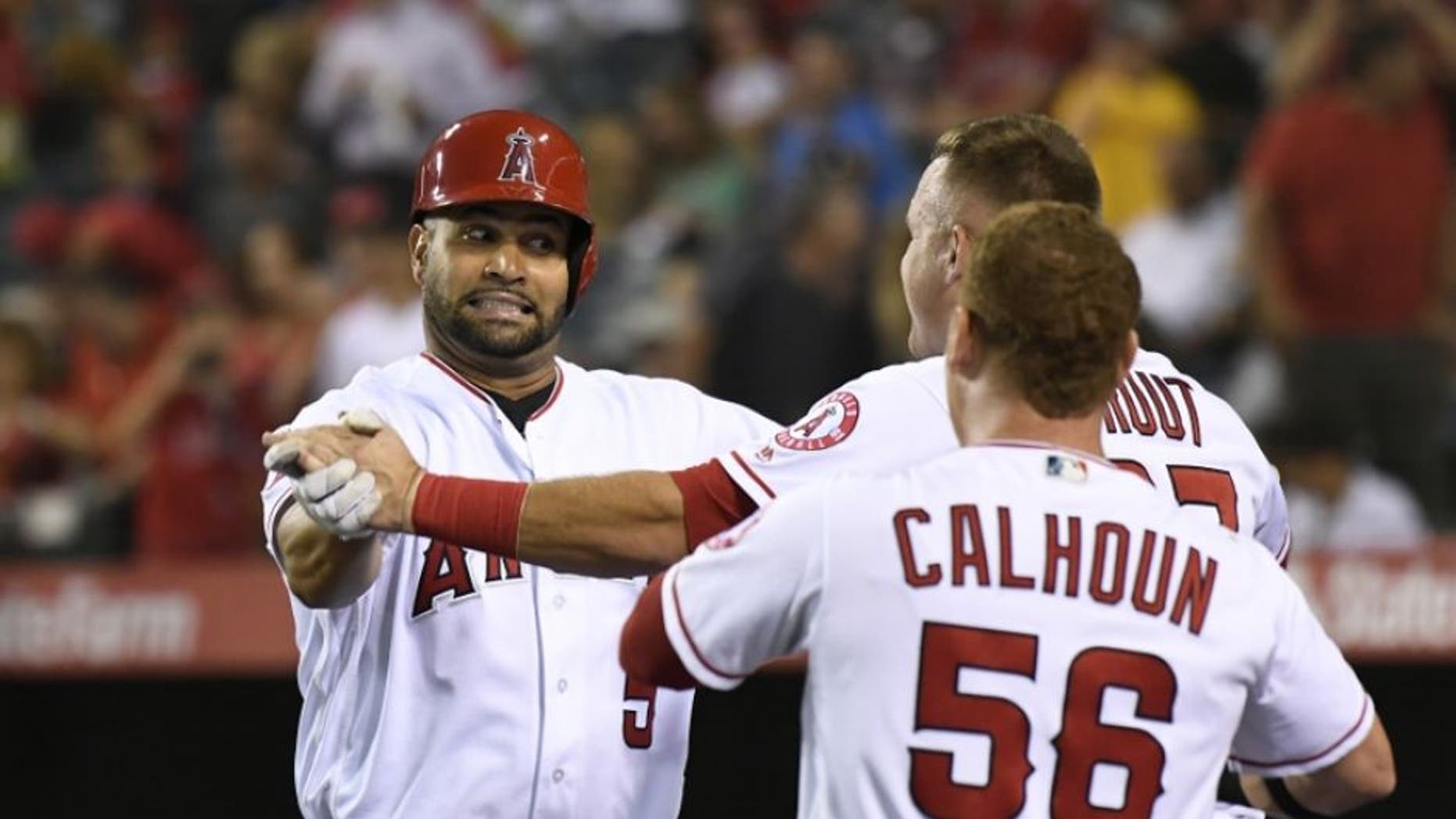 FOX Sports West, entering their 26th season as the telecast home of the Los Angeles Angels, today announced broadcast plans of approximately 155 Angels games during the 2017 season.
Coverage begins Opening Day Monday, April 3, vs. the Oakland Athletics with a special one-hour "Angels Live" pregame show at 6:00 p.m. PT.
Returning to the booth, Victor Rojas enters his eighth season calling play-by-play alongside Mark Gubicza who enters his eleventh year providing color commentary.
"Angels Live" pre-game and post-game shows return, surrounding every home and road telecast, this season on FOX Sports West to provide in-depth analysis, interviews and more. The half-hour program welcomes back Patrick O'Neal and Kent French who will rotate at the host position, while José Mota, Tim Salmon and Gubicza offer expert analysis and Alex Curry and Jill Painter-Lopez provide player interviews and reports.
Going beyond game coverage, "Angels Weekly" returns with exclusive, fresh and behind-the-scenes content surrounding the Angels organization. The half-hour program will air every Friday throughout the regular season. Additionally, a one-hour "Angels Live: Season Preview Special" will debut on March 31 at 10:30 p.m., immediately following the Dodgers vs. Angels exhibition game on Prime Ticket, to provide insight into the season ahead.
All Angels games produced by FOX Sports West, FOX Sports and FOX Sports 1 will again be available for live streaming on FOX Sports GO. The FOX Sports GO app is currently available for iOS, Apple TV, Android, Android TV, Chromecast, Fire tablets and Fire phones, Roku players and Roku TV, Xbox One, select Windows devices, and online at FOXSportsGO.com. Fans can download the mobile app for free from the iTunes App Store, Google Play, Amazon App Store and Windows Store.
For a complete list of the Angels 2017 Regular Season Schedule on FOX Sports West, FOX Sports and FOX Sports 1, click here.