FOX Sports to unveil 'the pointer'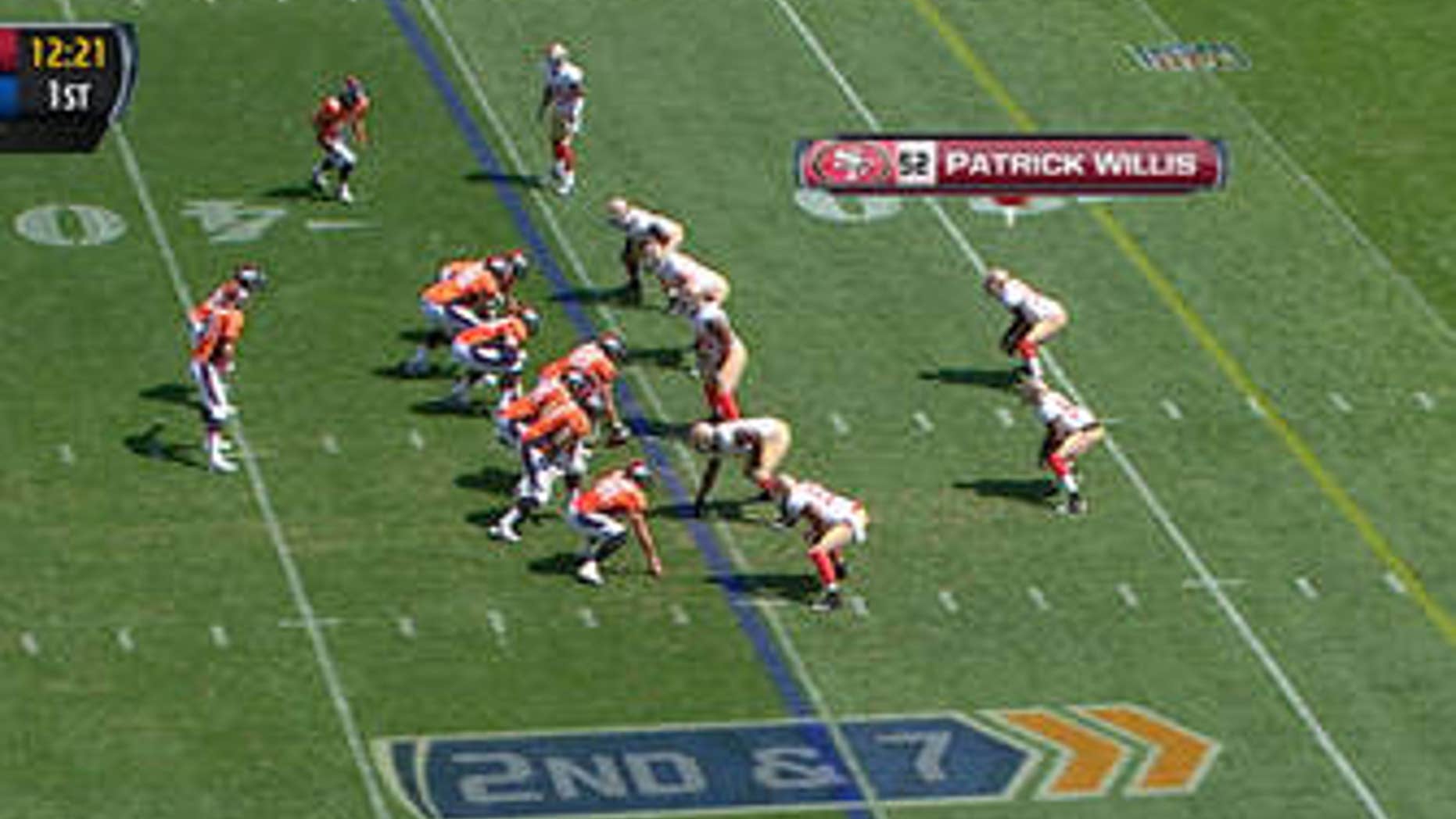 Who's lined up wide left or wide right?
Who's back to receive the punt?
Who's lined up in the slot?
Football uniform numbers are not always easy to see from the side, so FOX Sports is developing a graphics system that tells the viewer who's who.
On Saturday, during FOX Sports' coverage of Hawaii at USC, and next week when the NFL on FOX season opens, the veil comes off a new graphics tracking system developed in conjunction with Hego US and Sportsvision.
Two banks of eight unmanned cameras are set up high in the stadium at adjacent 35-yard lines. The cameras track all moving objects and technicians identify and tag players by number. Once tagged, the system can generate the player's name and place in a graphic, or "pointer," that can be made to appear on-screen.
Once on-screen, the pointer remains until removed. Additional information, such as statistics, can also be inserted into the pointer.
Hego US is responsible for the tracking system and interface, while Sportvision, the supplier of the yellow first down line, creates the graphics.