FOX reporter struck by car on live TV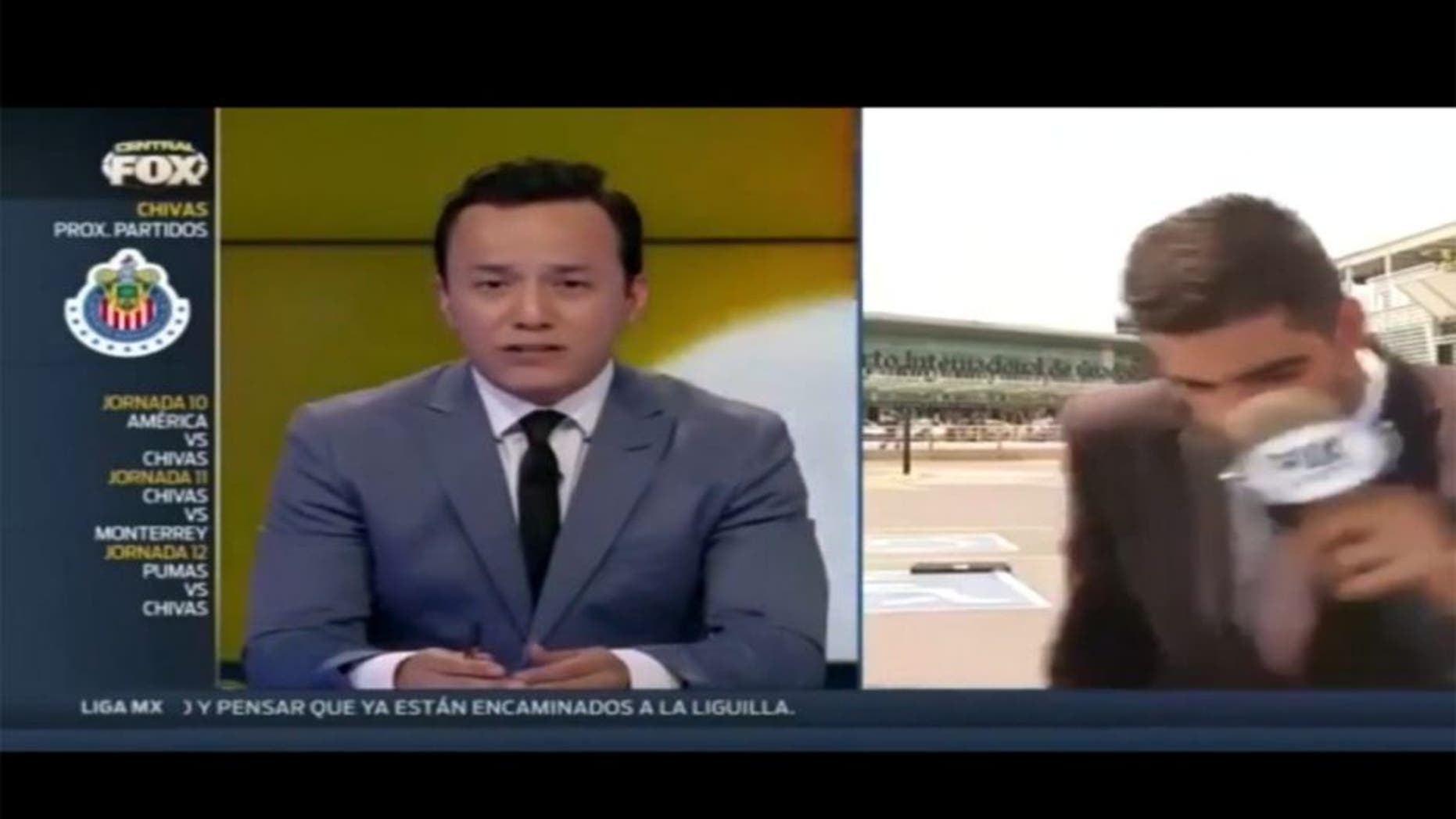 One of the beauties of live TV is you never know what can happen next. Unfortunately, that can also be the curse of live TV.
And unfortunately for FOX Sports reporter David Medrano Mora, he found that out the hard way over the weekend.
As you can see in the video above, Mora was doing a live spot on that day's match between rivals Chivas and Club America, doing the live spot from a parking lot at the Guadalajara International Airport.
Speaking with studio host Aldo Sanchez, Mora is suddenly struck by a slow-moving car. Now, slow moving is very much a relative term in this case, as the impact was strong enough to send Mora flying completely off screen.
In this video you can see below, after Mora is launched off camera, Sanchez manages to keep his composure and send it back to the studio.
And, we are happy to report, Mora avoided serious injury.