Forte on Bears' offense: 'Nobody had that stupid look on their face'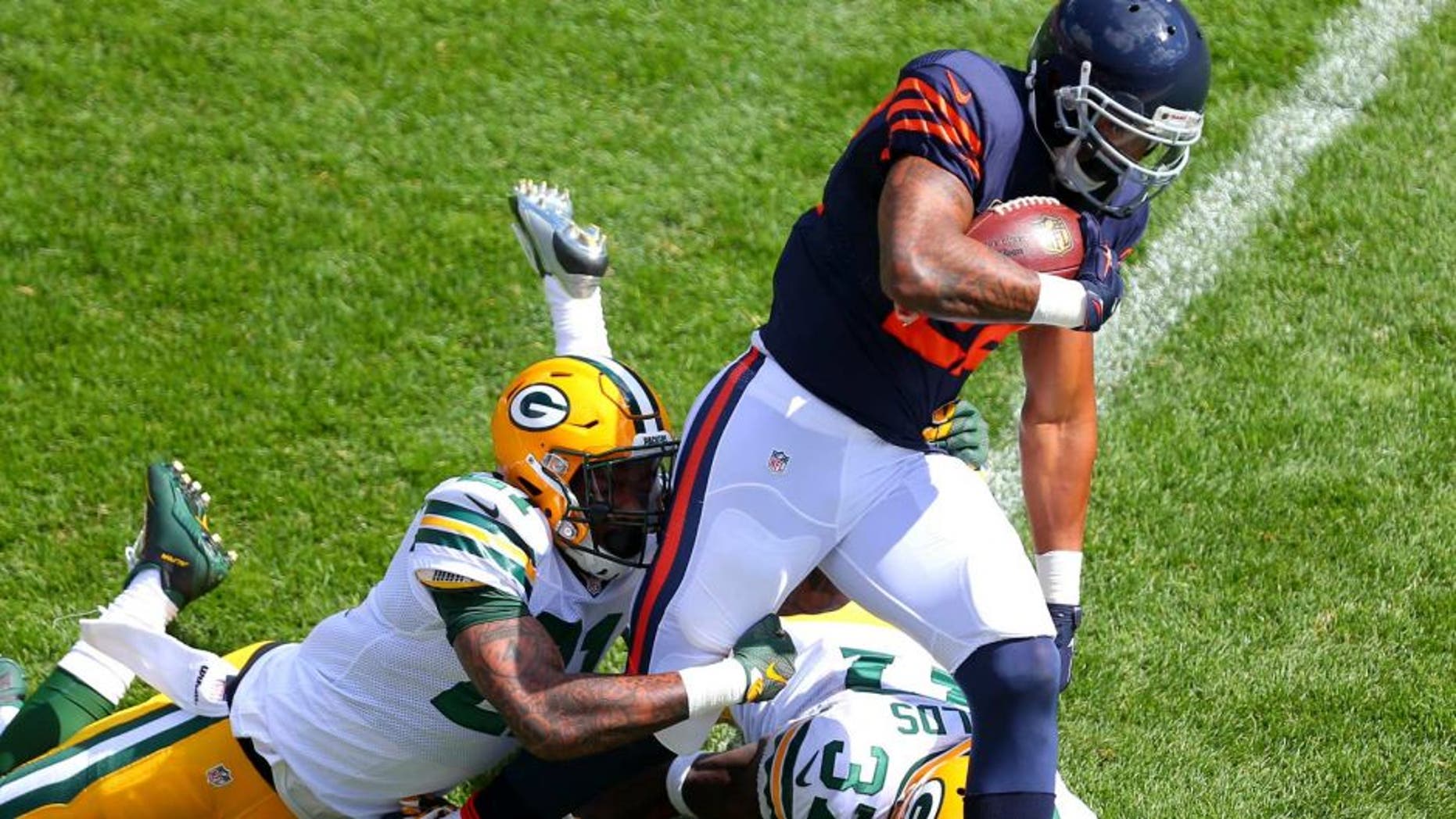 The Chicago Bears are getting it on offense.
Even though the Green Bay Packers got the win, Chicago's offensive success was a breath of fresh air for previously smothered superstars such as running back Matt Forte. Above all, Forte was a fan of the confidence a revamped offense afforded the team, according to Chris Emma of CBS Chicago.
"The mentality of this offense," said Forte, per CBS Chicago, "which I was proud of, is nobody had that stupid look on their face like before, when something would happen and they're kind of saying the game is lost already when there's time left. So, I was glad we didn't have that. We came out and kept fighting."
Clay Matthews' interception with less than four minutes to go would have been a back-breaker for last year's Bears. Guard Matt Slauson confirmed that, according to Mark Potash of the Chicago Sun-Times.
However, when the Packers capitalized and boosted their lead to 15 points after Matthews' interception on Sunday, the Bears responded by putting together a 72-yard scoring drive and forcing Green Bay to field an onside kick.
Forte may have benefited the most from Chicago's offensive surge, as he finished the day with 166 yards from scrimmage on 29 total touches, including a one-yard touchdown plunge in the second quarter.
(h/t CBS Chicago)