Forst, A's 'optimistic' Crisp will contribute to outfield situation in 2016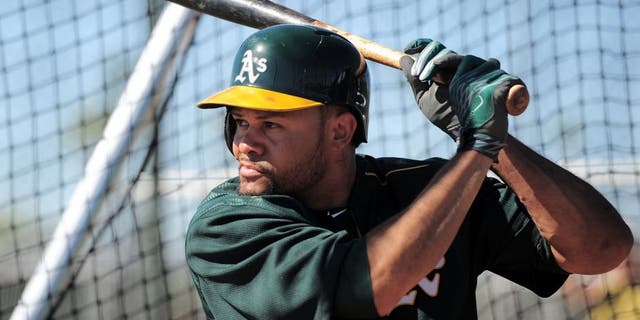 At 36, Coco Crisp's time an an everyday MLB outfielder are most likely a thing of the past. Various nagging injuries led to him appearing in just 44 games for the Oakland Athletics in 2015, as bone chips in his elbow and a persistent neck issue led to surgical procedures and an abundance of missed time.
A's general manager David Forst addressed the A's outfield situation at the General Managers Meetings in Florida last week, and sounded optimistic that Crisp would be able to contribute on a semi-regular basis in 2016. As quoted by Brian McTaggart of MLB.com to that effect:
The 2015 A's languished in last place in the AL West and have some things to address if they want to get back to respectability next season. However, a relatively solid core of outfielders led by Josh Reddick and Rookie of the Year nominee Billy Burns isn't a 'problem area' at the moment, something Forst also addressed:
As a result of all this, barring any unexpected moves the A's should presumably have a strong enough outfield group to off-set any more setbacks for Crisp, who is set to make $11 million in 2016.
MORE MLB: Want stories delivered to you? Sign up for our MLB newsletters.