Former UFC champion Rich Franklin announces his retirement from MMA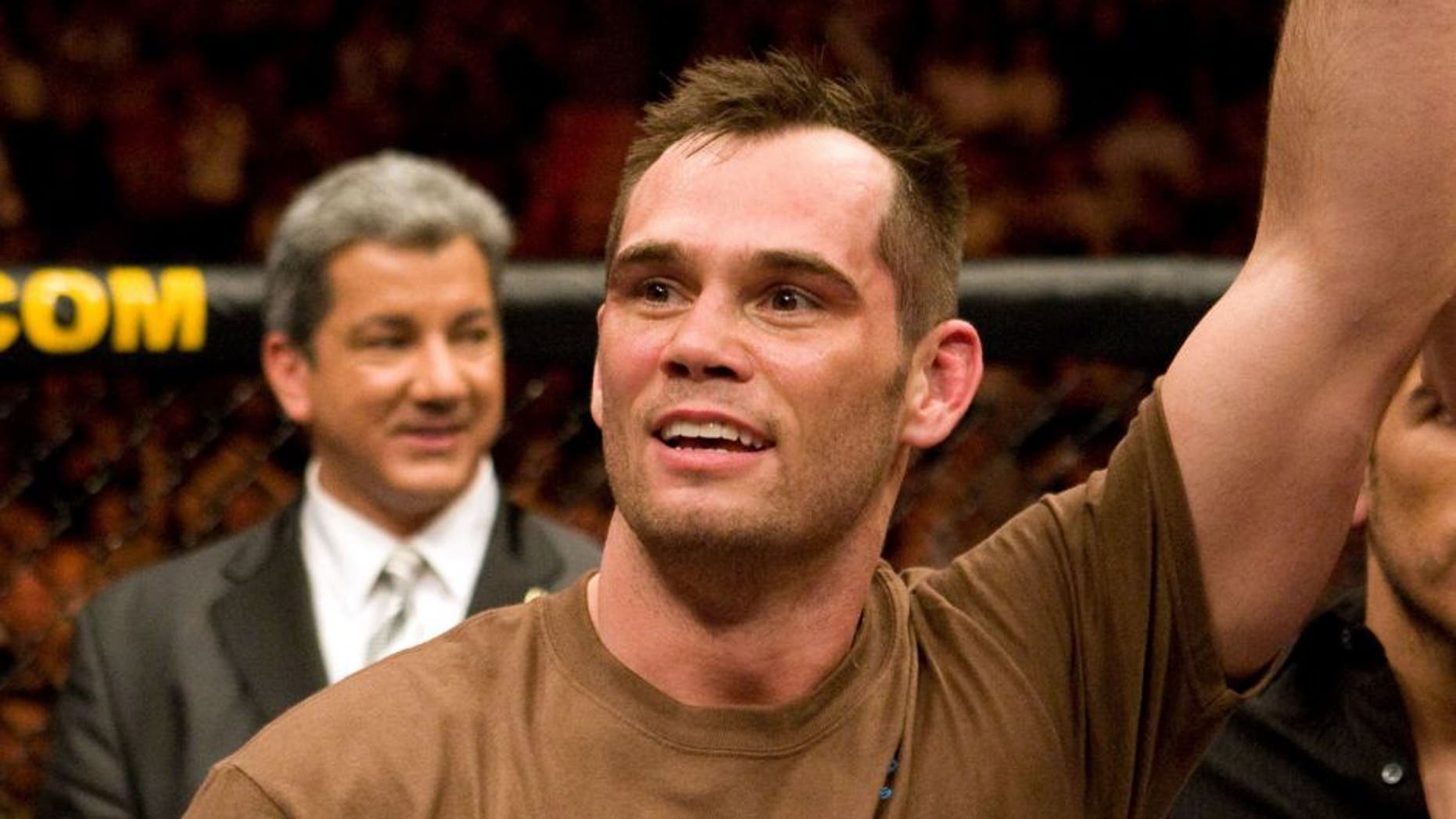 Former UFC middleweight champion Rich Franklin on Monday officially announced his retirement from mixed martial arts after a career spanning 39 fights, 20 of those taking place inside the Octagon.
Franklin hasn't fought since a 2012 loss to Cung Le, but remained reticent that he may return to action one day.
Now the former middleweight champion and likely UFC Hall of Famer has officially called it a career.
"I decided I didn't want to announce 'retirement,' rather, I am announcing that I have closed one chapter of my life and begun another," Franklin said in a blog post on The Player's Tribune. "I am blessed to continue working in an industry I helped build. I will continue to do great things with ONE Championship.
"Many years ago, I was just a guy chasing his dream. Today, I stand here humbled and appreciative of where that pursuit took me."
Franklin debuted in the UFC in 2003 when he pulled off a massive upset over veteran competitor Evan Tanner, winning by TKO in the first round.
Franklin would go on to win his next six UFC fights, including his 2005 rematch with Tanner where he won the middleweight title.
Franklin went on to defend the belt one time against David Loiseau at UFC 58 before losing the title to Anderson Silva in 2006.
The Ohio native stayed active in the promotion for the next six years, picking up wins over several notable opponents, including Yushin Okami, Matt Hamill, Wanderlei Silva -- and a knockout over Chuck Liddell in his final fight before he retired from the UFC.
While Franklin didn't pull the trigger on his retirement until Monday, the former UFC champion has always maintained that whenever he decided to walk away from the sport he would do so knowing that he was able to live his dream as a professional fighter for so many years.
"I've been blessed to do in life what I'm truly passionate about, what I truly love doing, and that's competing as an athlete," Franklin told FOX Sports in March. "Very few people have that ability. Most people in college major in something because it's safe -- business, finance -- ask any 10-year-old kid in the world, no kid will say 'my dream is to grow up to be an accountant.' It's a decent job and I'm not knocking being an accountant, it's a good-paying job, but it's not one of those where you grow up and accountants are like 'I get to do what I'm passionate about'.
"I'm one of those people growing up who always wanted to be a professional athlete and I got to live that profession, my first love."
Franklin closes the door on his career with a 29-7 (1) overall including a 14-6 record in the UFC.