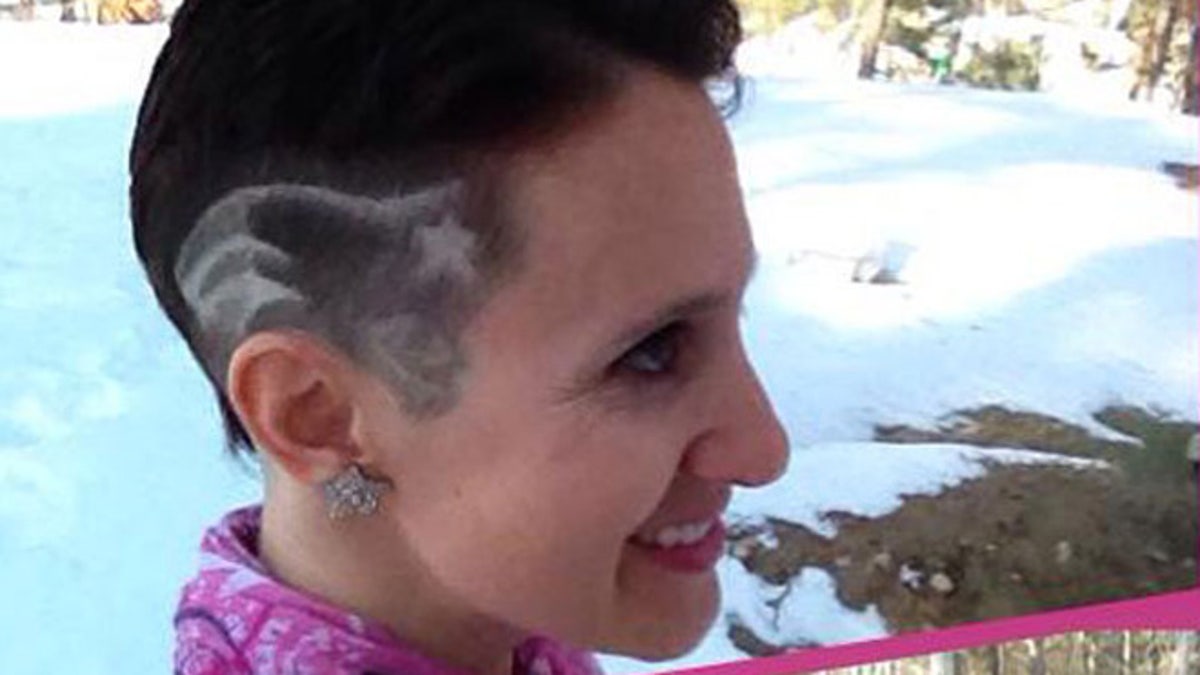 A former New England Patriots cheerleader fighting breast cancer showed her unwavering support for the team by having the team's logo shaved on the side of her head.
"Before my hair fell out because of the chemo, I wanted to do something insane," Paula McDonald, told MyFoxBoston.com. "What better way than to support the Patriots?"
Six weeks ago, McDonald underwent a double mastectomy and has just started chemotherapy. McDonald said she had a 6.5 centimeter tumor and the cancer had spread to 18 lymph nodes.
Paula said her other purpose of getting her head shaved was to bring awareness to women performing self-exams.