Former Gophers CB Eric Murray selected by Chiefs in NFL Draft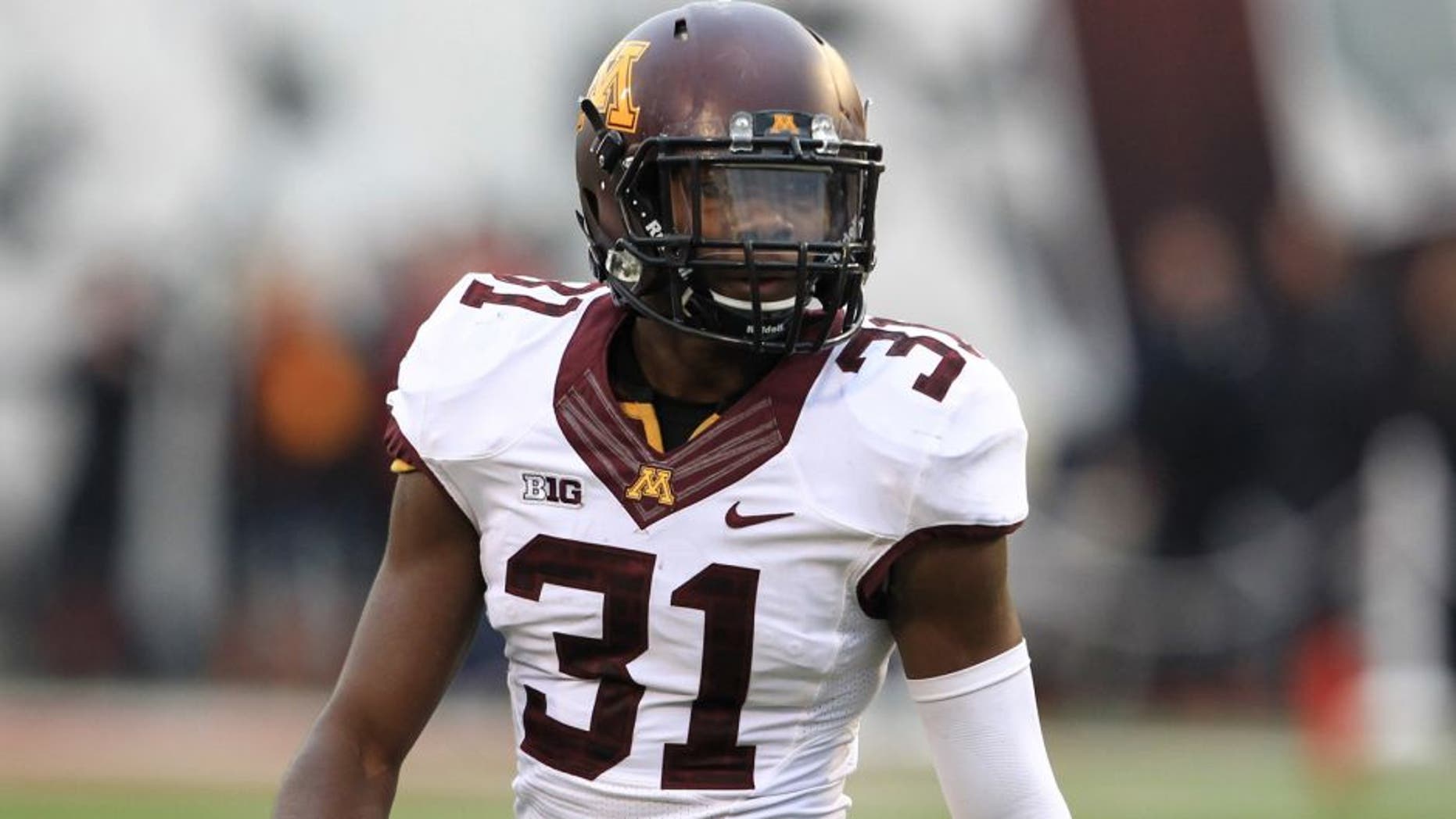 The Kansas City Chiefs selected former Minnesota Gophers cornerback Eric Murray in the fourth round of the NFL Draft.
Murray finished his Minnesota career with two interceptions, 24 pass breakups and 192 tackles.
Here is his pre-draft STATS Inc. bio:
Murray doesn't have the overall size to play as a true outside cornerback in the NFL, but his strong technique, durability and excellent work ethic makes him a good candidate to enjoy a serviceable career guarding the slot. Murray only had two interceptions in four seasons at Minnesota, but he did break up 24 passes - all over the last three years. However, his biggest asset has always been stopping the run. He finished fourth on the team with a career-high 69 tackles in 2014 and had 66, including four for loss while forcing three fumbles as a senior. Murray, who finished his career with 192 tackles, was the recipient of the Carl Eller Award as the Golden Gophers' top defender in 2015. Always in position, Murray has been consistently successful shedding blocks and is at his best in zone coverage. Perhaps his biggest downfall surfaces when getting overmatched by bigger, more physical receivers in coverage. He doesn't have that lockdown corner mentality and rarely gambles when trying to make a play on the ball, thus leading to his low interception total. Likely selected in the middle rounds, Murray should get an immediate look on special teams, where he blocked two punts as a junior. Usually one of the hardest workers on the roster, Murray has the makeup and intelligence to perhaps quickly progress to a spot on nickel and dime packages as a rookie. Ideally, for a team that also has a physical, elite corner on the roster.