Former FSU lineman Denson sentenced to five years probation for role in shooting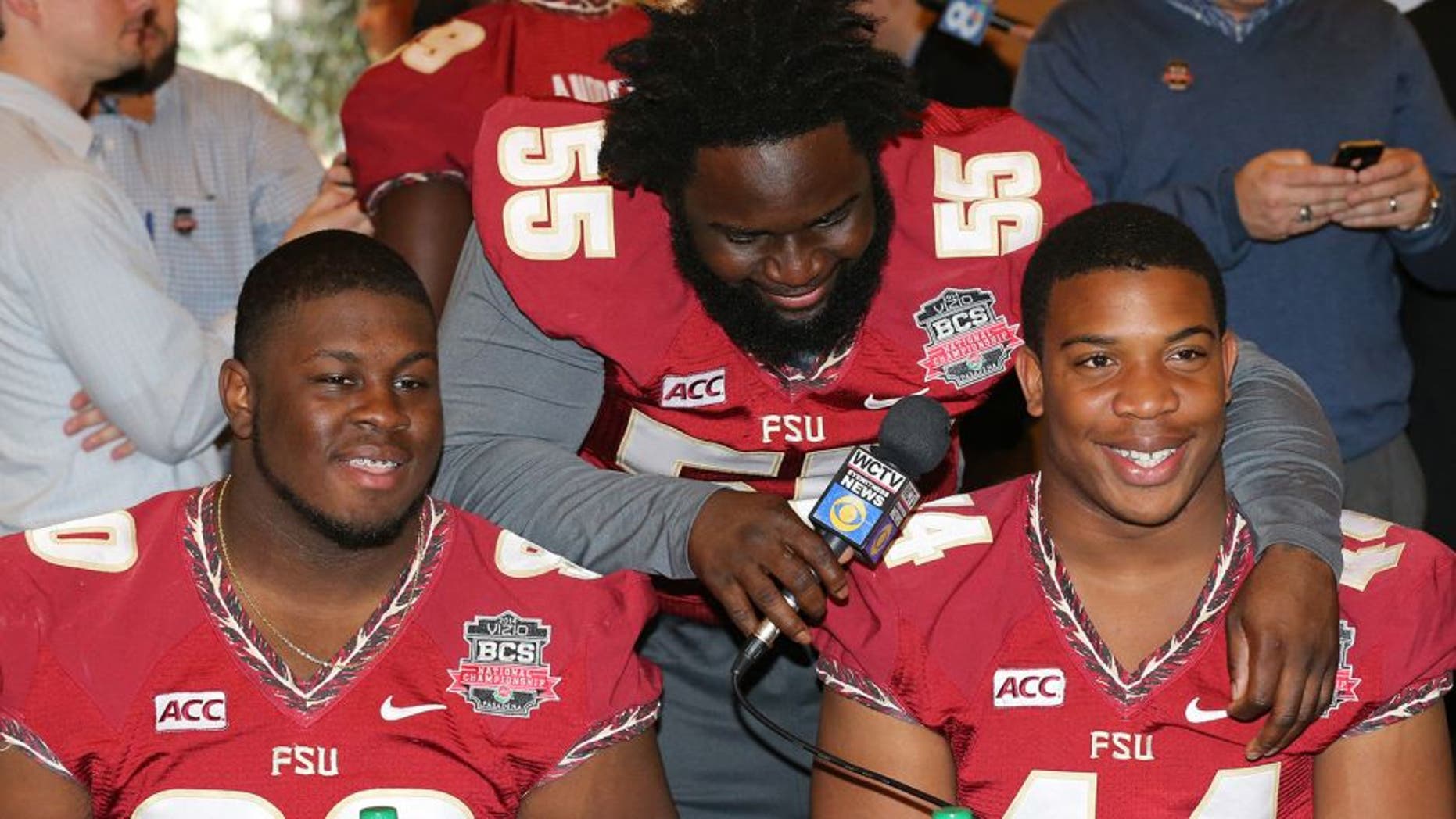 Ira Denson, a former Florida State offensive lineman, was able to avoid a jail time for his role in a 2013 shooting and robbery, but was sentenced to five years probation.
Denson, 20, pleaded no contest to the charges of being an accessory after the fact, petit theft and fraudulent use of a credit card Friday inside a Leon County court room.
On top of the five years probation, Denson must also pay $840 in court fines and complete 60 days of Leon County jail work camp when he takes summer and winter breaks from attending ASA Junior College in New York.
The shooting took place in December 2013 when Denson was sitting inside a PT Cruiser with Tarron Addison, 21, who fired shots from the driver's seat while pulling out of an apartment complex in Florida.
One of those shots hit Tim Pruit, the half-brother of FSU running back Mario Pender, in the ear. For that, Addison was sentenced to a minimum of 13 years in prison and 10 years probation after he pled guilty to attempted murder charges and possession of a firearm by a convicted felon.
Court documents state that on Dec. 19, 2013, shortly before FSU won the National Championship, Denson used Pender's credit card to buy shoes.
Pender responded by stealing a pair of Denson's shoes. The two eventually agreed to exchange the sneakers and money, during which Addison fired the shots that struck Pruit in the ear.
(h/t Tallahassee Democrat)