For new Cubs starter Haren, it could be playoffs or so long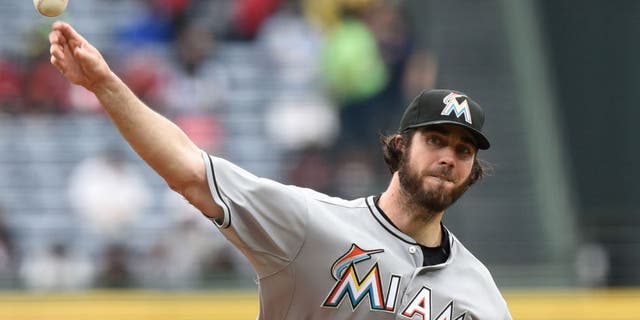 Dan Haren could be the ultimate rent-a-player. That's because the newest Chicago Cubs starting is considering retirement.
In his 13th big-league season, Haren, traded from Miami to Chicago before Friday's non-waiver trade deadline, could make a pressure start in each of his final mound appearances as the Cubs push to make the postseason for the first time since 2008.
"I would say right now the chances are that this will probably be it," Haren told reporters Sunday morning. "But I don't want to say this is it and then pull a Brett Favre."
Haren will make the first of those pressure start for the Cubs, now tied with San Francisco for the second wild-card spot, on Wednesday at PNC Park against the Pittsburgh Pirates, who are four games ahead of the Cubs for first wild-card spot.
Of course the Cubs nearly traded for the right-handed veteran in 2012, but backed away due to concerns over his health. Now set to turn 35 next month, the Cubs hope he can bring an anchor to the rotation.
He pitched well for Miami, going 7-7 but with an impressive 3.42 ERA.
Cubs fans might have been hoping for Cole Hamels or David Price, but they'll have to settle for a savvy bulldog looking for, it appears, one last chance to pitch in the playoffs.
"I know I'm not the flamethrower I once was," Haren said, "but I've gotten a lot smarter as a pitcher. I've gotten a lot better at putting together scouting reports and sticking to them and bing able to locate pithes.
"I epect to do the same thing I've pretty much been doing all year, which is (keeping) the team in the game almost every time I'm out there. We got a young, exciting offense. It will be fun to get out there."
(h/t CSNChicago)