Fixing third-down woes high on checklist for new Rams OC Boras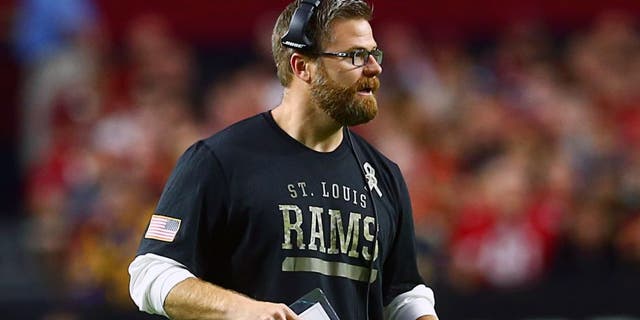 Rob Boras knows there is no quick fix for the St. Louis Rams' stagnant offense.
Two days into his new job as the team's offensive coordinator after replacing the fired Frank Cignetti, Boras admitted to reporters on Wednesday that there isn't much time to implement major changes in advance of Sunday's matchup against the Detroit Lions.
One area, though, that Boras realizes needs immediate attention is the Rams' maddening inability to convert on third down. St. Louis was 1-for-12 in such situations in Sunday's 27-3 loss to Arizona, its fifth consecutive defeat.
"We're going to work on third down tonight as a staff and introduce it tomorrow," Boras said. "I'd be lying to say I had all the answers right now. I'm kind of holding on, just trying to figure out first and second down right now."
The Rams are dead last in the league in third-down efficiency, converting on 24.5 percent of their chances (38-of-155). During the five-game skid, St. Louis was successful on 22.9 percent (16-of-70) on third down.
"We understand the inefficiencies we've had on third down and obviously we need to improve on that," Boras said. "So that's going to be a big focus going forward tonight and tomorrow when we put it in."