Five things to watch for in tonight's Coke Zero 400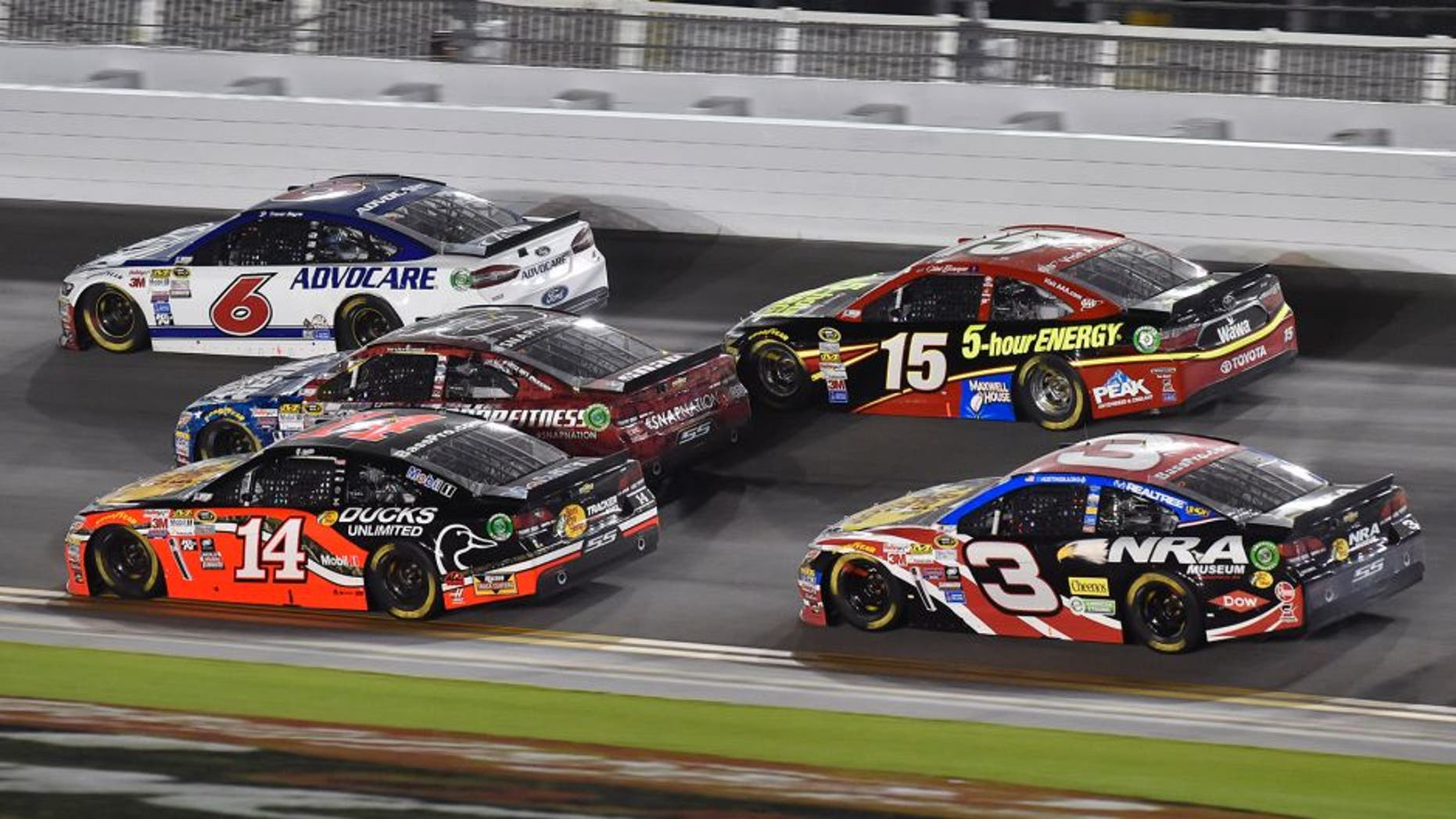 Let the record state that handicapping any restrictor-plate track race is a fool's errand and that applies for tonight's Coke Zero 400 at Daytona International Speedway as well.
Defending race winner Dale Earnhardt Jr. is the plate racer of his generation, winning as many times at Daytona and Talladega as Jimmie Johnson, Tony Stewart, Kurt Busch, Carl Edwards and Kasey Kahne combined.
And yet, Earnhardt finished 36th in the Daytona 500 and 40th in the first Talladega race this year.
That's just how plate racing goes: One race you're a hero, the next you're a zero.
Too much is out of each driver's control and calamity can occur at any moment.
A single twitch by a driver can trigger a 20-car pileup and take the best cars out of the race.
Conversely, if a driver gets In the right place at the right time and gets a sympathetic push from behind he can come out of nowhere to win, as underdogs like Trevor Bayne, David Ragan and Aric Almirola have all shown at Daytona.
With that disclaimer in mind, here are the five keys to the Coke Zero 400:
5. ARE THE ROUSHKATEERS FOR REAL? -- Roush Fenway Racing hasn't won a race in two years and they've been dismal for most of 2015-16. But Greg Biffle is on the pole in one of Jack Roush's Fords, with teammates Ricky Stenhouse Jr. and Trevor Bayne starting fourth and 13th, respectively. If these three can work together at the end of the race, they might do something special.
4. DOUBLE-TIME FOR SMOKE? -- A week ago, Tony Stewart's chances of making the Chase for the Sprint Cup seemed about as good as John Kasich's chances of becoming the next President of the United States. But thanks to a stunning victory on the Sonoma Raceway road course, "Smoke" is back in the game in a big way. And he's won this race four times.
3. IS PENSKE POTENT ENOUGH? -- The most dangerous duo in the field consists of Team Penske drivers Brad Keselowski and Joey Logano. They both have fast Fords, and they both have wins already and are all but locked into the Chase. Plus, more than anyone else in a competitive car, they don't give a damn about pissing off other drivers. That much is obvious. And, oh yeah, they are two of the finest plate racers in NASCAR and they can take risks some other drivers can't afford to.
2. CAN JUNIOR DRIVE DEFENSIVELY? -- With no wins yet and sitting 12th in the Sprint Cup points standings, Earnhardt Jr. can ill-afford another horrible finish on a plate track. He will have to drive a little differently than if he was already locked into the Chase -- he can't simply let it all hang out for all 160 laps. Whether that helps or hurts him remains to be seen.
1. WILL THE TOYOTAS HOOK UP AGAIN? -- The five Toyota drivers from Joe Gibbs Racing and Furniture Row Racing executed a brilliant strategy to race in lockstep at the Daytona 500, where Denny Hamlin won and Toyotas took four of the five top finishing spots. It will be tougher to do this time, but if they can make the same strategy work, they can produce the same results -- a big victory.