FIFA to brief executive committee on US, Swiss probes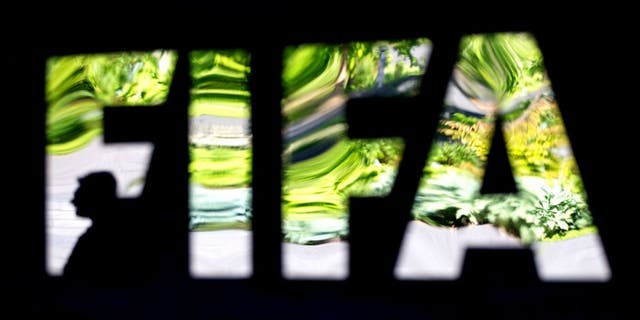 NEWYou can now listen to Fox News articles!
ZURICH --
FIFA's executive committee will be updated this week on the American and Swiss corruption investigations which involve some of its own members, football's governing body said on Tuesday.
The two-day session starting Thursday will be chaired by President Sepp Blatter, who is an expected target of both federal cases.
Nine current executive members, including Blatter, took part in the votes for the 2018 and 2022 World Cups which are the focus of a Swiss investigation of possible money laundering and criminal mismanagement of FIFA assets.
In the U.S. case, Attorney General Loretta Lynch said last week in Zurich she expects more charges in an expanding investigation of racketeering and bribery worth ''well over $150 million'' that has already indicted 14 men and secured guilty pleas from four others.
Blatter's reluctance to visit countries which have an extradition treaty with the United States appears to have affected FIFA's business schedule.
FIFA said the executive committee will decide Friday on the date and place of its next meeting.
That had previously been scheduled to take place on Dec. 17-18 in Japan, which hosts the Club World Cup and where Blatter could risk arrest.
One option could be to create a rare five-month gap between executive sessions and to hold the meeting in Zurich days ahead of the extraordinary congress on Feb. 26 when Blatter's successor will be elected.
Blatter's executive panel will approve an agenda for the congress this week, FIFA said.
FIFA's agenda was signed by acting secretary general Markus Kattner, who was promoted last Thursday after his boss Jerome Valcke was suspended from duty following allegations about a proposed black market deal for 2014 World Cup tickets. Valcke denies wrongdoing.
The agenda said that Brazilian delegate Marco Polo Del Nero will present an update later this week on the work of the organizing committee for the Olympic football tournament next year in Rio de Janeiro. Del Nero chairs that committee, which reportedly met on Monday without him.
Del Nero left Switzerland suddenly in May, hours after two FIFA vice presidents and other officials were arrested in dawn hotel raids in Zurich on the eve of Blatter's re-election. Del Nero did not attend Brazil matches at the Copa America in Chile in June and skipped a FIFA executive committee meeting in Zurich in July.
Blatter has denied any wrongdoing and blamed individuals from football's continental confederations for implicating FIFA in corruption.
Still, Swiss legal experts said this month that Blatter should be investigated by Switzerland's attorney general for selling World Cup television rights for the Caribbean to former FIFA vice president Jack Warner at well below market rates.
Swiss state prosecutor Michael Lauber revealed last week that his office has seized apartments in the Swiss Alps and searched property in western Switzerland in a widening case that could take years to complete.
Lauber said his team must analyze massive amounts of data and documents seized from FIFA headquarters and suspicious activity reports from banks in Switzerland. The case should go beyond the World Cup votes won in 2010 by Russia and Qatar, and move deeper into FIFA's day-to-day business during Blatter's presidency since 1998.
Blatter announced on June 2 he would leave FIFA early, and later cited pressure from the dual investigations.