FIFA Exec Sows Confusion About Timing Of 2022 Soccer World Cup In Qatar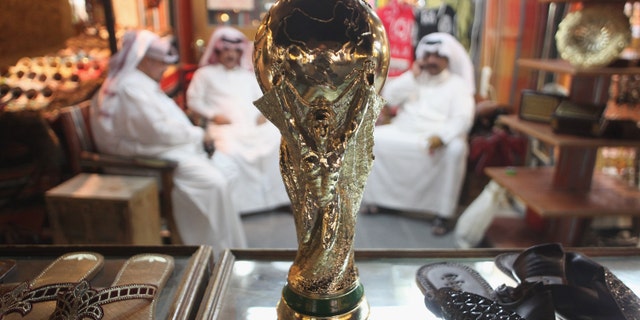 FIFA secretary general Jerome Valcke said that the 2022 World Cup in Qatar would categorically not be held in June or July because of the Gulf country's summer heat.
The average temperature in the summer months in Qatar consistently climbs above 100 degrees.
Valcke, who is leading the international soccer organization's effort to determine the optimal time to hold the event, told France-Inter radio that he expects the tournament to be held "between Nov. 15 and Jan. 15 at the latest." That way, he added, "You play with a temperature equivalent to that of a rather hot spring in Europe."
The interview caused a stir with other executives at FIFA, including vice president Jim Boyce, from Northern Ireland, who told Sky Sports News, "I am totally shocked to be honest."
He went on to say, "A hundred percent I can confirm that the FIFA executive committee has not decided to move the World Cup. The decision would not be taken until the end of 2014, or at the March 2015 meeting of the executive committee."
FIFA issued a subsequent statement that said that Valcke was merely stating "his view" about the optimal time to hold the Cup.
"The precise event date is still subject to an ongoing consultation process," the statement read adding that no decision would be taken before this summer's World Cup in Brazil.
Not everybody reacted to Valcke's words with alarm, however. Philippe Piat, the president of FIFPro, the international soccer players union, told Reuters: "It is excellent news, we have been asking for that for months."
The Associated Press contributed to this report.
Follow us on twitter.com/foxnewslatino
Like us at facebook.com/foxnewslatino