Fielder on Rangers' slight AL West lead: 'Worry doesn't do anything'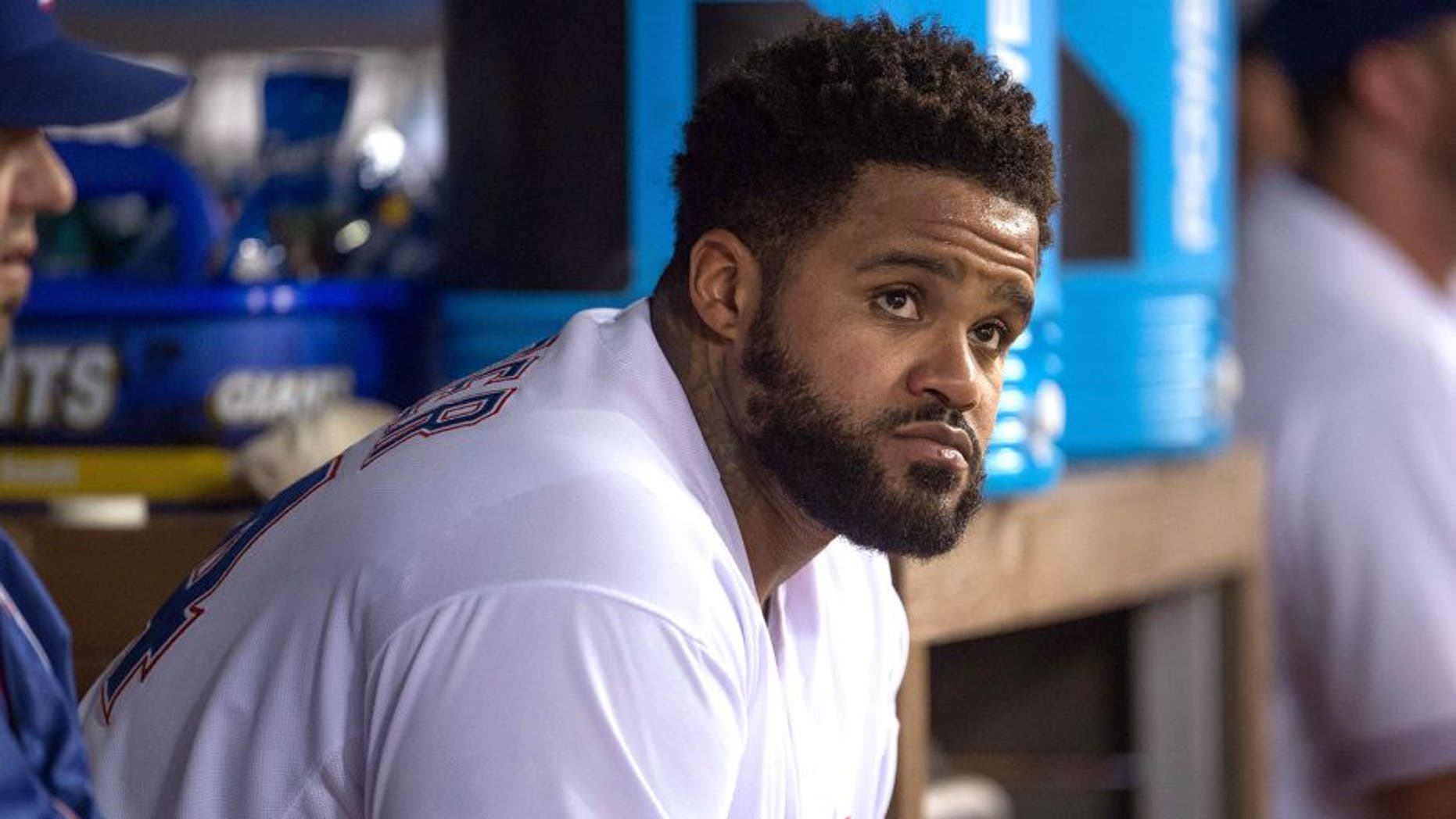 The Texas Rangers are still alone in first place in the AL West - barely. After dropping two of three to the Houston Astros over the weekend and losing on Monday night to the Detroit Tigers, the Rangers open play Tuesday with a game and a half lead over Houston in the division.
With less than a week remaining on the schedule, the Rangers are trying to hold on to that slight advantage in order to fend off Houston (and the Los Angeles Angels) and reclaim the AL West title.
After their ninth-inning rally came up short Monday and the Rangers lost 7-4 to Detroit, slugger Prince Fielder put it all in perspective with this quote given to MLB.com's Dave Sessions regarding any questions of unease surrounding the club: "Worry doesn't do anything. It just makes everything seem bigger than it is."
Monday's defeat came at the hands of Detroit ace Justin Verlander, and was the second straight game the Rangers dropped to a team's No. 1 pitcher (after losing to Keuchel and the Astros on Sunday). Despite the setback, Texas has six home games left on the schedule and can 'take care of business' themselves, so to speak. Cole Hamels toes the rubber for the Rangers on Tuesday night.
"We've got our guy on the mound tomorrow and we'll get behind him, and we'll come out and play and continue to battle and find a way to push some runs across," manager Jeff Banister told Sessions.
Rangers pitcher Colby Lewis, who took the loss on Monday, echoed Fielder's 'no worrying' sentiment with his own comments to Sessions: "We've got six games left. I feel like it's as important as any other time. We've done a pretty good job of not putting pressure on ourselves."
Pressure and worrying about results are two things teams in the Rangers' position do not want to have to deal with at this point in the season, and they now have roughly a week left to make sure those elements are not in play as they try to lock down a division title.