Felix Hernandez Becomes Highest Paid Pitcher After $175 Million Deal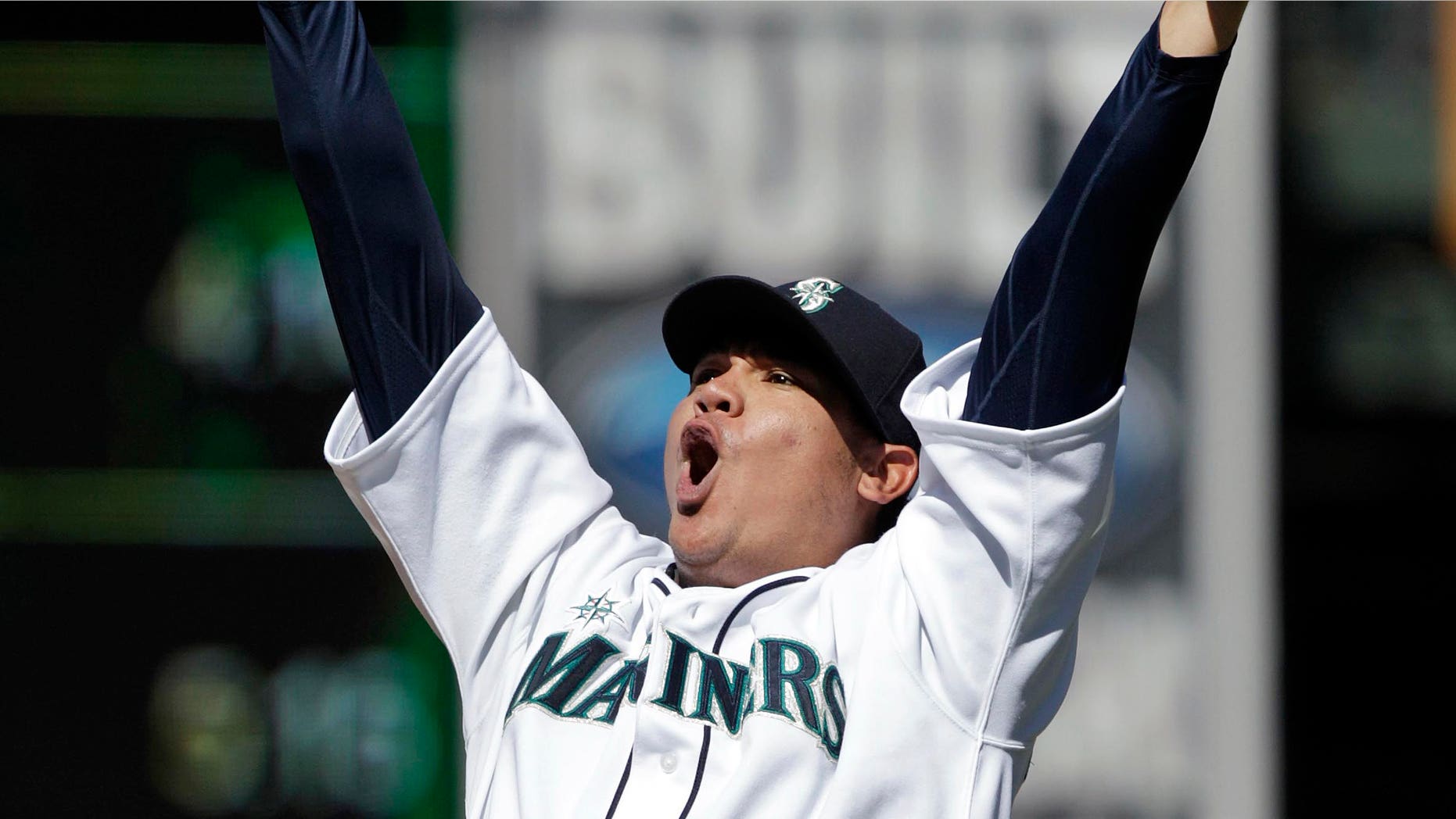 Felix Hernandez and Seattle reached an agreement Tuesday on a contract that makes the Mariners hurler the highest-paid pitcher in baseball.
"I think it's a great thing for the Seattle Mariners," Seattle general manager Jack Zduriencik said. "It's a great thing for Felix Hernandez, and I am looking forward to this guy being here for a very long time, obviously."
The terms of the contract were not released by the team, but the deal is expected to be for $175 million over seven years. Hernandez and Zduriencik will hold a news conference in Seattle on Wednesday afternoon where Hernandez is expected to sign the contract.
Earlier Tuesday, Zduriencik said the sides were having significant talks to try to finalize a new contract for the three-time All-Star and 2010 AL Cy Young Award winner. Zduriencik said then that a deal of that magnitude in years and dollars "takes time to work things out."
But it didn't take too long. By the afternoon, Hernandez's deal was done and Seattle had its ace locked up through the 2019 season.
The new contract will encompass the final two years of his current deal that is scheduled to pay Hernandez $40.5 million in 2013 and 2014. He'll receive $134.5 million over the additional five years.
Hernandez's total dollars would top CC Sabathia's original $161 million, seven-year contract with the New York Yankees and his $25 million average would surpass Zack Greinke's $24.5 million under his new contract with the Los Angeles Dodgers and tie him for the second-highest in baseball with Josh Hamilton and Ryan Howard behind Alex Rodriguez ($27.5 million). Hernandez's new money would average $26.9 million over five years.
With Hernandez off the market, Detroit's Justin Verlander and the Dodgers' Clayton Kershaw become the most attractive pitchers eligible for free agency after the 2014 season. Tampa Bay's David Price is eligible after the 2015 season.
Hernandez, who will turn 27 on April 8, is 98-76 with a 3.22 ERA in eight seasons with the Mariners. He won a career-high 19 games in 2009 when he finished second in the Cy Young voting then won the award a year later when he went just 13-12 but had a 2.27 ERA and 232 strikeouts.
Hernandez appeared to be making another Cy Young push last year before going 0-4 in his last six starts, which left him at 13-9 with 223 strikeouts.
His career record would be even better if he didn't play with one of baseball's worst offenses. Seattle had the lowest batting average in the major leagues in each of the last three seasons. Hernandez has taken 10 losses during that span when he's given up two earned runs or less.
For his career, Hernandez has allowed two earned runs or less in 141 of 238 starts, but the team is only 99-42 in those games due to the offensive problems.
Based on reporting by The Associated Press.
Follow us on twitter.com/foxnewslatino
Like us at facebook.com/foxnewslatino