Retirement: Alex Rodriguez Says No, Falcons Say Don't To Tony Gonzalez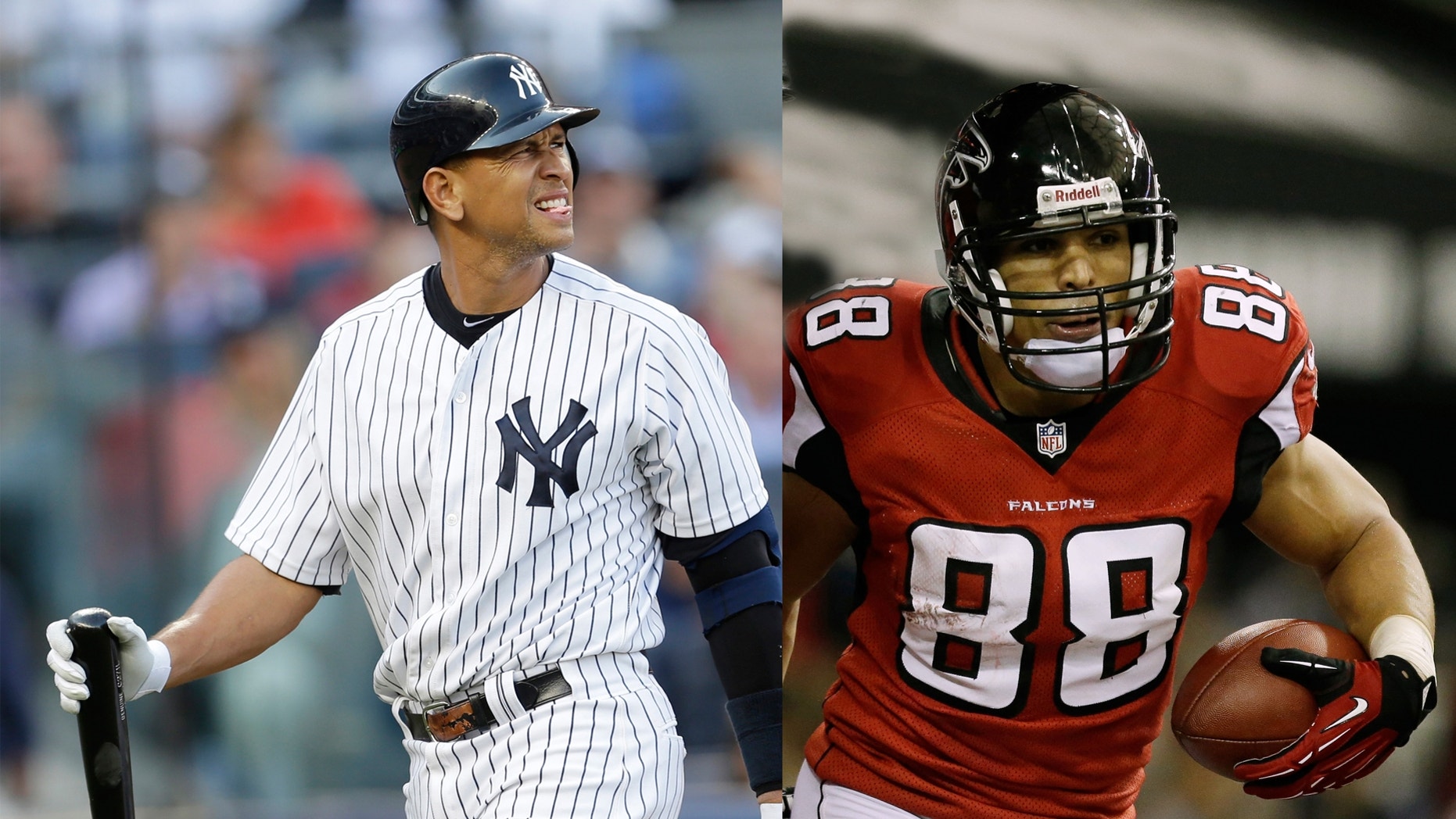 After days of speculation that he may be done with the New York Yankees, and maybe even baseball altogether, sources tell ESPNNewYork.com that Alex Rodriguez is staying put.
After being embroiled in yet another PED scandal, this time following a Miami New Times report that alleges he and other MLB baseball players had ties to a clinic supplying them with performance-enhancing drugs, Rodriguez's career has been the subject of much speculation.
This week, sources told ESPN and the AP that the Yankees were looking to void the remainder of A-Rod's $225 million, 10-year contract.
According to an ESPN.com report published Thursday, Rodriguez has no plans to step away from the game.
"Alex says he's working diligently on his rehabilitation and is looking forward to getting back on the field as soon as possible," said the source.
In the meantime, at the other end of the spectrum, 16-year veteran and all-pro Tony Gonzalez is being asked by the Atlanta Falcons not to hang it up just yet and continue his career as a tight end in the NFL.
Gonzalez, who told the press that he was 95 to 97 percent sure he would walk away from the game after this season, is being persuaded by the Atlanta Falcons general manager to come back for at least one more season.
"Suffice to say that it's not going to be an easy decision for him one way or another because he knows that he still has fuel in the tank and it's very legitimate fuel in the tank, "said Thomas Dimitroff, the Falcons GM, to ESPN.com.
Gonzalez is considered the best tight end in NFL history and holds most scoring and receiving records for that position.
Follow us on twitter.com/foxnewslatino
Like us at facebook.com/foxnewslatino