Rivera & Teixera Throw Support Behind Alex Rodriguez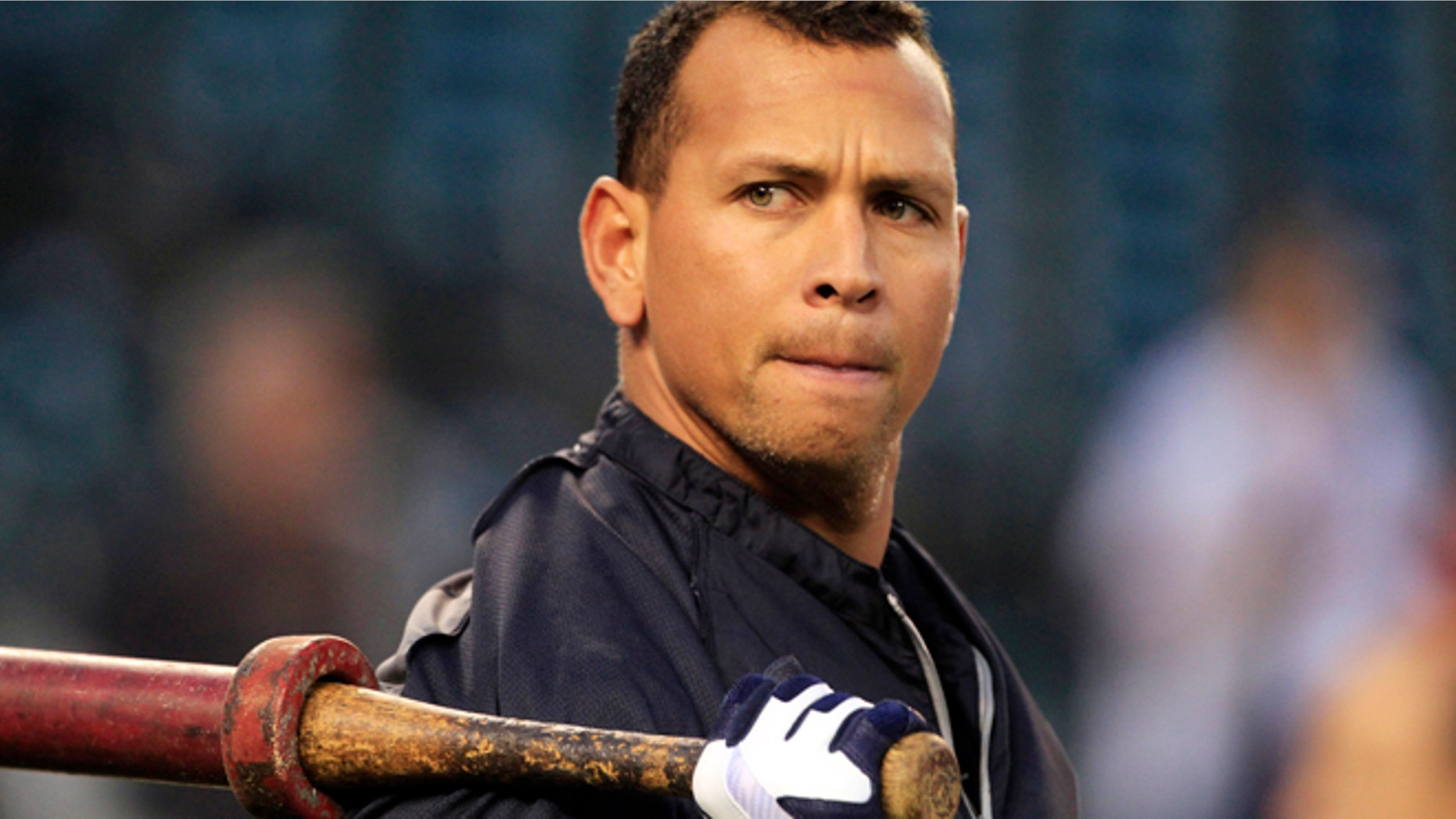 While The New York Daily News is reporting that Alex Rodriguez is paranoid and that the Yankees and Major League Baseball are out to get him, his teammates continue to show their support.
Sitting on a stage with their manager and general manager during a fundraiser, Mariano Rivera and Mark Teixeira vowed to welcome Rodriguez back to the team following the latest drug allegations against him.
He's my friend and I will respect and wait for him to give you the answer that you want
Rodriguez is recovering from a hip surgery that is expected to sideline him until at least the All-Star break. The Miami New Times reported last week that Rodriguez is included in records that show he bought performance-enhancing drugs from a defunct Florida anti-aging clinic. Rodriguez denied the charges.
"We have to embrace him. He's our teammate," Rivera said.
Yankees general manager Brian Cashman said the team will wait for Major League Baseball to determine the truthfulness of the allegations, and manager Joe Girardi said there's no way to tell whether the All-Star third baseman will regain his offensive production following his surgery.
"This involves some very nasty facts," Cashman told about 150 fans at the Hard Rock Cafe in Times Square. "There needs to patience here as they thoroughly investigate this to determine the accuracy or inaccuracy ... and see if we can come up with what is fact and what are provable facts."
"Everybody, they deserve due process and right now you have just a very nasty story," Cashman added. "We'll just have to wait and let it all play out."
Rodriguez was among a half dozen major leaguers accused in the report by the Miami weekly and could face a 50-game suspension. He admitted four years ago that he used PEDs while with the Texas Rangers from 2001-03, before MLB and the union started their joint drug program. He has denied using PEDs since.
"He wears that uniform, that New York Yankees uniform, and I have to go out and be there for him," Rivera said. "Besides, he's my friend and I will respect and wait for him to give you the answer that you want."
Teixeira echoed Rivera's thoughts.
"Just like Mo said, you support your family," the first baseman said.
Yankees captain Derek Jeter plans to wait until Rodriguez addresses his latest off-the-field controversy before commenting on the matter.
"I don't comment on anyone until they speak first," Jeter said Monday. "Let him address his situation before I comment on it. Let him speak first and then we'll talk about that."
According to ESPNNewYork.com, Cashman said he will keep Rodriguez's current location undisclosed to avoid a paparazzi.
Based on reporting by The Associated Press.
Follow us on twitter.com/foxnewslatino
Like us at facebook.com/foxnewslatino