Feb. 25 Brewers spring training notebook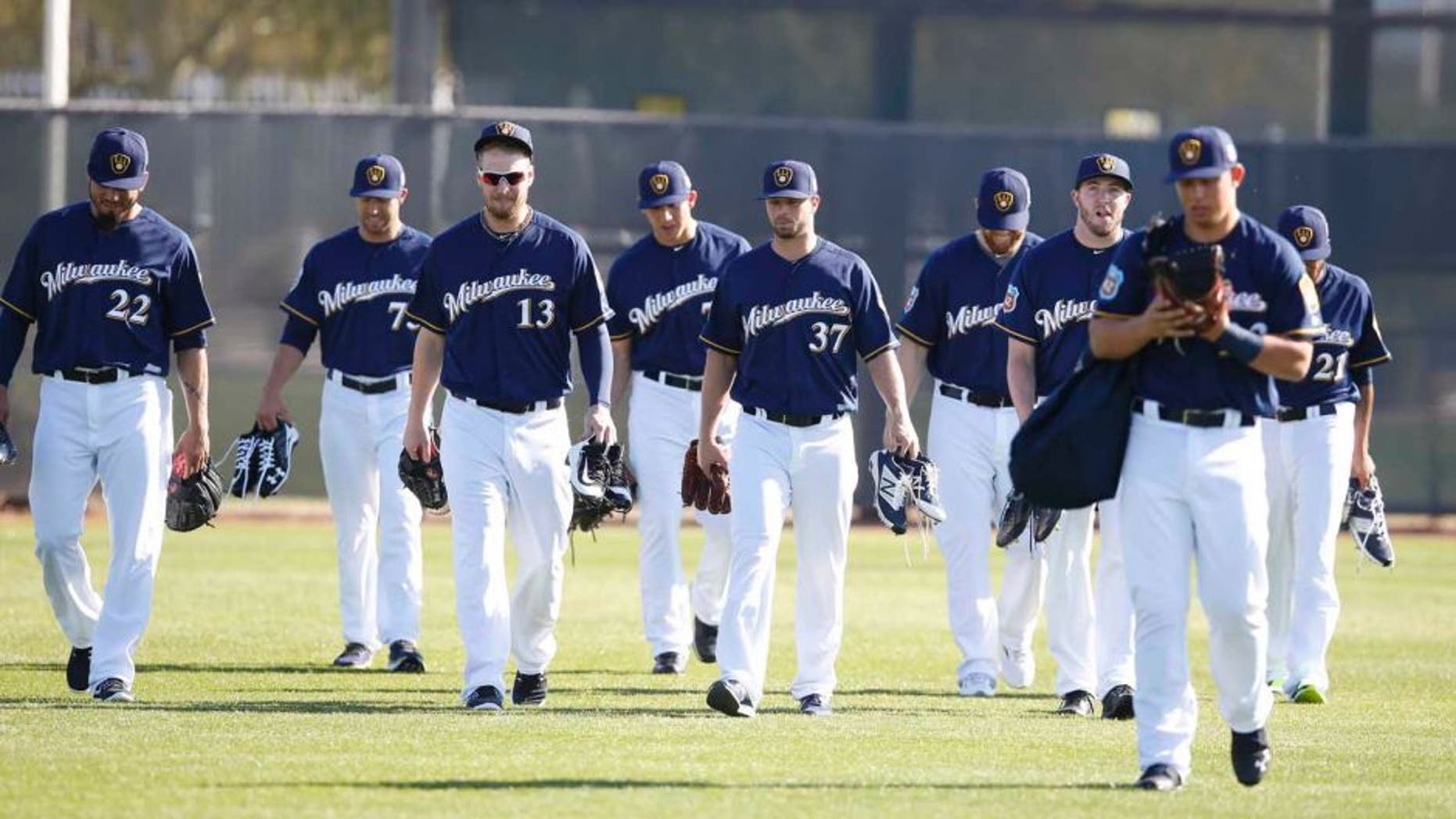 Milwaukee Brewers owner Mark Attanasio walked out onto the spring training field for the first time in 2016 and said it felt like déjà vu, harking back to his first year as an owner and seeing players for the first time.
Attanasio said that somewhat tongue-in-cheek, but he of course readily acknowledges the direction his team is taking -- just don't call it tanking.
"Tanking has become this go-to euphemism and it's ridiculous," he said. "We will all be delighted if we win 81 games. We are not trying to tank. We want to win as many games as we can and move this group of players along as fast as we can until we can compete."
There is a lot of youth in Brewers camp this year and Attanasio said he feels a sort of rejuvenation of the club. He noted that Ryan Braun told him the clubhouse feels like it did back in 2011, albeit for different reasons, as that team was a pennant contender. This one is building for the future. But the attitude is similar.
"The energy is really good. I saw it at the fan event in January and it is definitely the case now," Attanasio said. "These guys are hungry. I think the veterans are embracing mentoring some of the young guys. It's very, very positive. I think all the guys feel like we're at the start of something together, and that's an exciting thing . . . when you're in at the ground floor."
While reiterating he wants to "see the best team on the field," Attanasio wasn't about to make any stark predictions, although he did say everyone would be happy if this team won 81 games -- and presumably happier if it could get in the playoff chase.
However, Attanasio has an eye on the future, long-term not short.
"I think we're going to see some of the young guys out here -- we don't know which ones it'll be -- but there will be some guys who will surprise us and be part of the next push to the next playoffs in Milwaukee," he said.
Jones hurting: Manager Craig Counsell said Rule 5 pick Zack Jones, a right-handed pitcher, is dealing with a sore shoulder. "We're just going to be conservative with him for a couple of days," Counsell said.
Additions coming? Despite general manager David Stearns saying he thinks the roster is set, Attanasio said moves could still be made. "But we are looking a couple years down the road to when we can be a playoff caliber team so he's factoring everything towards that," Attanasio noted.
As far as the lowering of a payroll, Attanasio also explained that, saying "the payroll has come down because of our need to build as much young talent as we can. And we're looking for controllable talent. David wasn't given any restrictions this winter at all as far as free-agent signings."
Hanging out at Miller Park: In describing the great fan base in Milwaukee, Attanasio said he told the team that the Brewers are just one of eight teams in the majors to have drawn over 2.5 million fans nine straight years. "That's pretty special," he said.