Fantasy Football Team Preview: Minnesota Vikings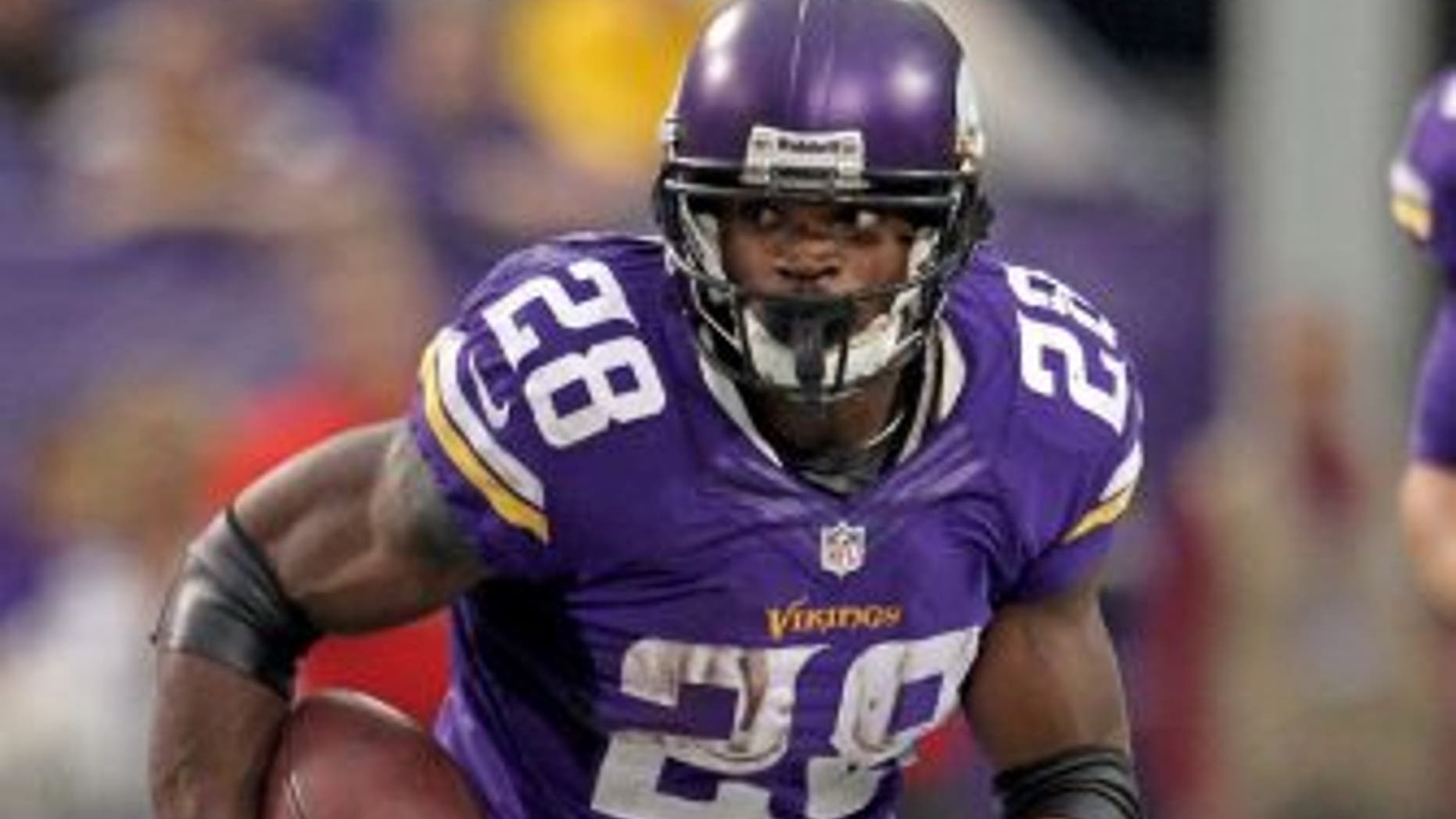 Team Outlook
This team was pretty much a fantasy wasteland last season except for Adrian Peterson and, later on, Cordarrelle Patterson. Will the arrival of new offensive coordinator Norv Turner changes the Vikes' fantasy fortunes?
Bye week: 10
Quarterback - Matt Cassel
Why are we bothering with Cassel here? He's not going to play. Let's agree to rank him at QB45 and move on.
Running Back - Adrian Peterson
Ranked eighth among running backs in FOXSports.com fantasy scoring ... Peterson's 1,266 rushing yards and 10 touchdowns were off from his usual totals, but a foot injury caused him to miss most of the last four games of the 2013 season ... Turner's offense is usually helpful for running backs, so understand that if you're writing off Purple Jesus - or more realistically, if you'€™re knocking him down to third or fourth overall on your draftboard - he might explode (again) ... Bonus: Turner told a Twin Cities radio station in February that Peterson might catch 50-60 passes this season.
Running Back - Matt Asiata
Handcuff only.
Wide Receiver - Greg Jennings
Ranked 39th among wide receivers in FOXSports.com fantasy scoring ... Jennings came on a bit late last season, but still finished with just 68 receptions for 804 yards and four touchdowns ... At age 30 and without a 1,000-yard season since 2010, the arrow is pointing down here ... Probably not even a fantasy WR4.
Wide Receiver - Cordarrelle Patterson
Ranked 38th among wide receivers in FOXSports.com fantasy scoring ... Improved during the second half of 2013, catching 29 passes for 323 yards and four TDs, and rushing 10 times for 156 yards and three scores over that same period as the team tried many ways to get the ball into Patterson's hands ... Patterson could improve significantly this season in the new system, but are you willing to invest a WR2 draft slot to get him? He'll get trendier as the summer progresses.
Tight End - Kyle Rudolph
Ranked 34th among tight ends in FOXSports.com fantasy scoring last season, but his season ended in Week 9 due to a broken foot ... Turner has turned tight ends Jay Novacek, Antonio Gates and Jordan Cameron into fantasy success stories. Will he do the same for Rudolph? ... Rudolph isn't as physically gifted as Gates or Cameron, but with Turner calling plays and a rookie quarterback probably utilizing a security blanket, he should be a top-10 fantasy tight end.
Rookie - Teddy Bridgewater (QB)
Drafted in the first round out of Louisville, where he threw for 3,970 yards, 31 touchdowns and just four interceptions in 2013 ... We all like Bridgewater, thought he was unfairly dinged for a subpar pro day, can't believe he got to the end of the first round, yada, yada, yada ... Bridgewater looks like he'll be a solid NFL QB, but this season he figures to spend lots of time handing off to Peterson, throwing screens to Patterson, and finding Rudolph over the middle ... Hard to see him as a top-24 QB in fantasy drafts.
Placekicker - Blair Walsh
Ranked 15th among kickers in FOXSports.com fantasy scoring ... Converted 26 of 30 field goals, and ranked 14th in attempts ... Ranked seventh with 44 extra point attempts, and we probably shouldn't expect that number to improve ... With the new offense, a top-10 ranking at his position seems appropriate.
Team Defense (DST) - Ranked 24th among D/STs in FOXSports.com fantasy scoring last season ... Ranked T-13 with 41 sacks, but didn't do anything else particularly well from a fantasy perspective ... Not expected to display significant improvement, even with the arrival of defensive-minded head coach Mike Zimmer.