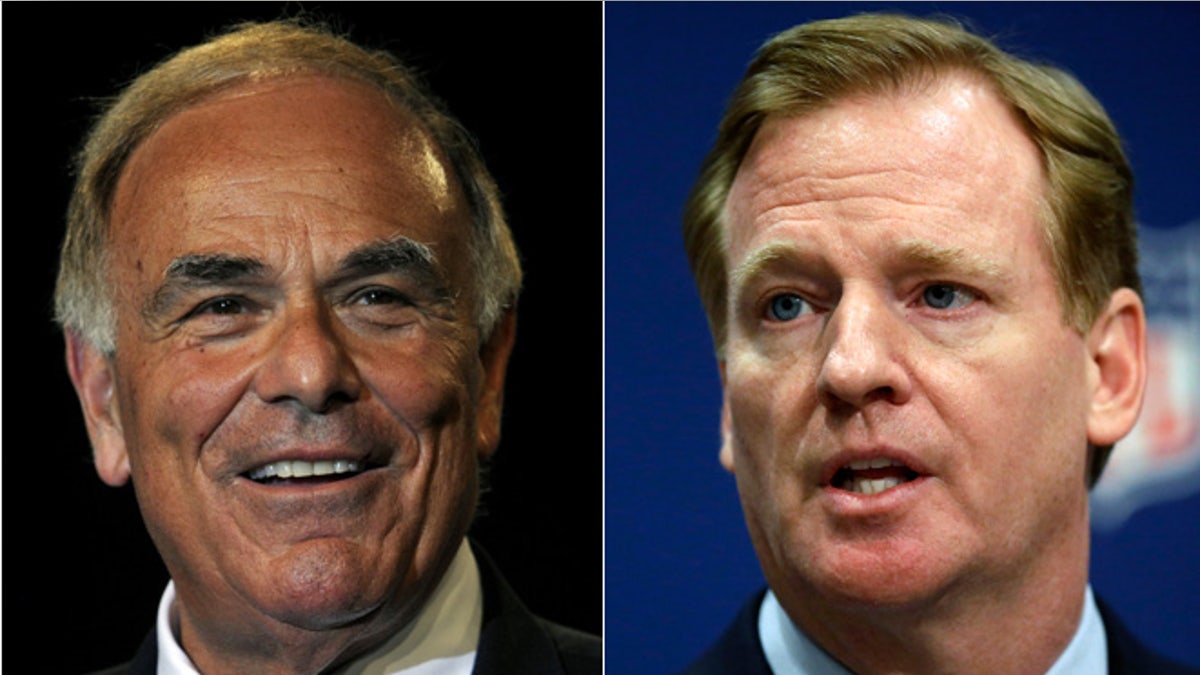 Former Pennsylvania Gov. Ed Rendell knows just the right man to replace beleaguered NFL Commissioner Roger Goodell -- himself.
Rendell, a lifelong sports fan, told a Philadelphia radio station Friday that Goodell's handling of domestic abuse charges against former Baltimore Ravens running back Ray Rice has been a "horror show of ineptitude and lying," and accused the commissioner of being untruthful about seeing the Feb. 15 attack on videotape.
"It's not just messing up. He lied," Rendell said. "He lied to the public … He lied about not receiving the tape. He lied about not looking at the tape. He lied."
[pullquote]
If the videotape somehow did not reach Goodell's desk, Rendell said that indicates "gross incompetence," adding that he believes league owners should ask him to step down.
"Believe me, somebody told Roger Goodell about the tape," Rendell said. "Now, did he choose not to see it because he wanted plausible deniability? Maybe. But if he did that, it's pretty horrible, too. Even worse!"
Rendell, who served as general chairman of the Democratic National Committee during the 2000 presidential election, has connections to the league, occasionally working as a Philadelphia Eagles analyst on Comcast SportsNet. His former state police commissioner, Jeff Miller, now works as the league's head of security.
"And I guarantee you, I would be stunned knowing Jeff Miller, and I worked with him for several years, that Jeff Miller didn't see the tape," Rendell said. "Can you believe that they got the tape in April, and that the head of security wouldn't have watched the tape?
Goodell, meanwhile, has said he never saw the video prior to Sept. 8. Rice was originally handed a two-game suspension in July under the NFL's personal conduct policy after he was charged with assault following an altercation with his then-fiancee in a casino elevator. Rice had already served the first game of that suspension when, on Sept. 8, a video surfaced showing Rice punching Janay Palmer, now his wife, in that elevator.
Within hours, the Ravens released Rice and Goodell extended the suspension to indefinite based on the "new evidence." In a letter sent to all 32 NFL owners in August, Goodell acknowledged that he "didn't get it right."
Rendell stopped short of calling for Goodell's outright resignation, which has been a suggested solution by the National Organization for Women. But when asked if he'd rather be vice president or NFL commissioner one day, Rendell didn't mince words, echoing a post on his Twitter account from Sept. 11.
"For fun, it would be NFL commissioner," he told 97.5 The Fanatic. "But as much as I'd love to be baseball commissioner, NFL commissioner, and I really would, one day if I those jobs I'd be lying in bed, and I'd think to myself, 'It's just a game.'
"NFL commissioner, let's start the boomlet," Rendell said while signing off.
The Associated Press contributed to this report.