Ex-Brewers manager Roenicke named Angels third base coach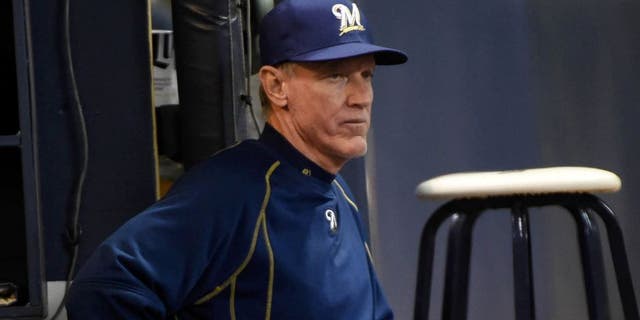 ANAHEIM, Calif. -- Ron Roenicke is returning to the Los Angeles Angels as manager Mike Scioscia's third base coach.
Scioscia kept up his coaching staff shuffle Wednesday after the departures of pitching coach Mike Butcher and hitting coach Don Baylor.
Roenicke and Scioscia spent 11 seasons together from 2000-10. Roenicke was the Angels' third base coach for six seasons before replacing Joe Maddon as Scioscia's bench coach.
Roenicke left to become the Milwaukee Brewers' manager in 2011, winning the NL Central title in his first season. He was fired last May, finishing the season as the Dodgers' third base coach.
Gary DiSarcina will be Scioscia's first base coach next season after coaching third base last year. First base coach Alfredo Griffin has been named infield coach, and Steve Soliz is the Angels' catching and information coach.