Eric Decker sounds confident that the Jets can dethrone the Patriots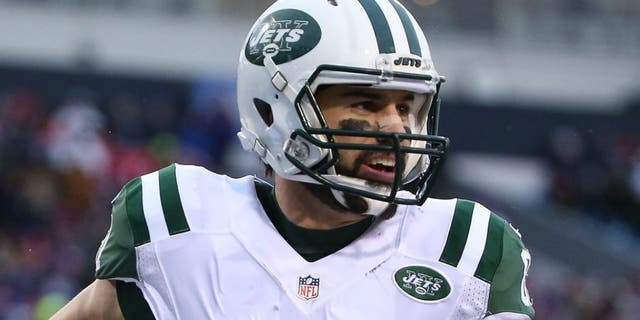 Assuming Tom Brady actually sits out the first four games of the 2016 NFL season, what are the odds that another AFC East will rise up and take advantage of Deflategate?
According to Eric Decker, the New York Jets are primed to do just that. Asked how close his Jets to making a deep run in the playoffs, the wideout oozed confidence.
"I think we're there, to be honest. ... With Brady being suspended four games, I think it makes the division up for grabs. Again, I believe in this team and we're ready to make the run now," Decker told the NFL Network.
For the record, the Jets last won the AFC East in 2002, while the Patriots have finished on top of the division in 12 of the past 13 years. They finished second in 2008 when Brady suffered a season-ending knee injury in Week 1.