Eldora Speedway becomes first dirt track to sign deal with iRacing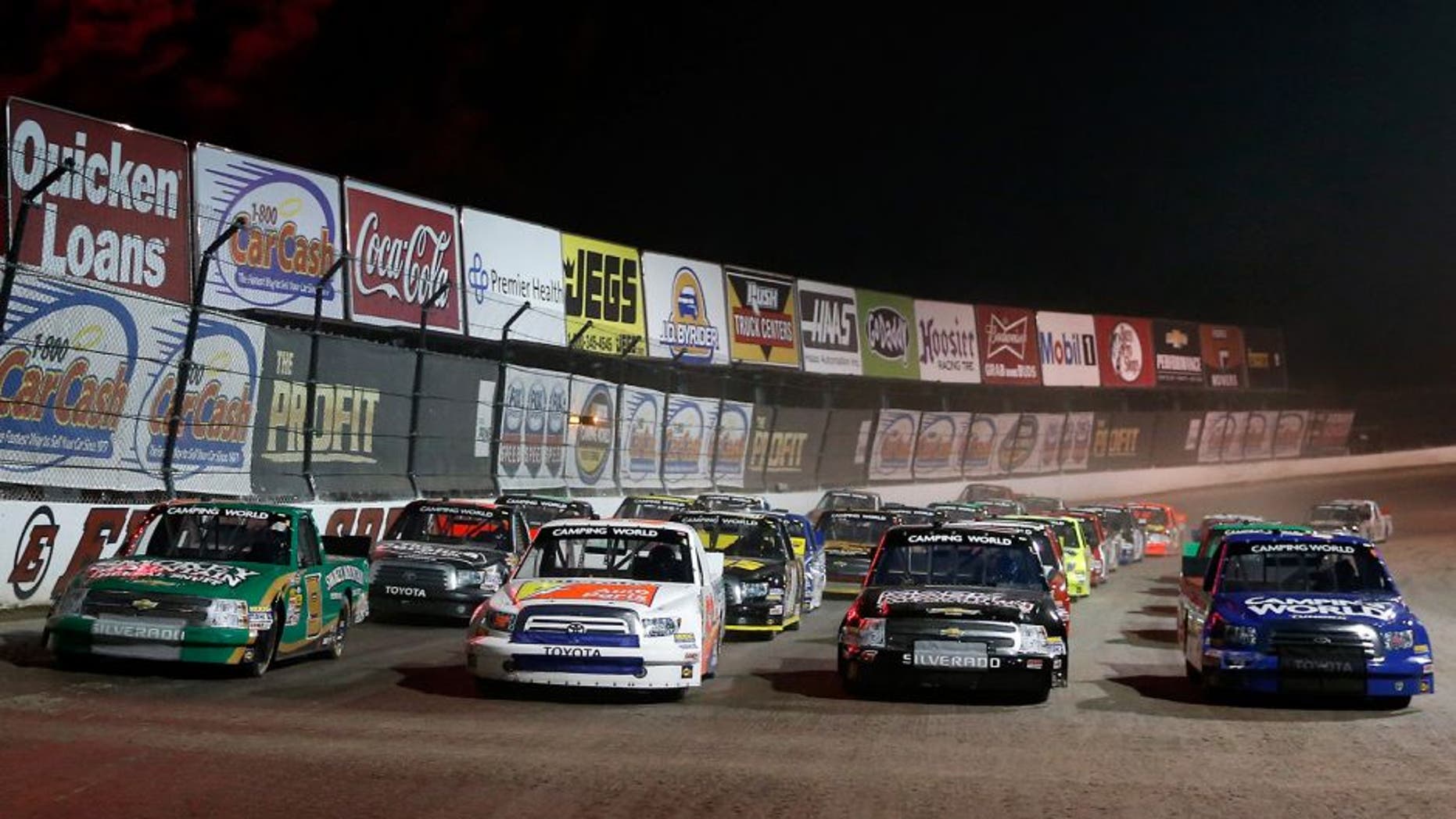 The popular half-mile Eldora Speedway in New Weston, Ohio, became the first dirt track to sign a deal with iRacing.com on Monday.
The online sim-racing service had only announced Friday - which caused many to believe it was an April Fool's joke - that dirt racing would be coming to the sim. It had taken a while for iRacing to upgrade its technology enough for dirt racing to be made possible as, to do it properly, they first had to perfect the science of dynamic track surfaces.
Now, subscribers to iRacing will soon be able to take on the legendary clay oval against other sim racers around the world, with the track surface continuingly changing throughout the race.
Among those pleased to hear the announcement was current NASCAR Sprint Cup Series driver Kyle Larson.
"This is great news," says Larson, who swept all three USAC divisions at the Four Crown Nationals at Eldora in 2011. "iRacing adding dirt racing, and Eldora Speedway, is really exciting. I've had some fantastic races at the Big E and can't wait to go there virtually. As a long-time member of iRacing, I've offered my help as they develop dirt, so I am looking forward to contributing to the project."
Purchased in 2004 by Tony Stewart, Eldora Speedway plays host to the only NASCAR National Series race currently held on dirt, in the form of the NASCAR Camping World Truck Series. The circuit trademarks itself as the home of The Biggest Dirt Races In The World, hosting events such as the World 100, Kings Royal, Dirt Late Model Dream and the Four Crown Nationals.
"We're ecstatic to partner with iRacing in bringing dirt track racing to sim racers around the world," said speedway Promoter and General Manager Roger Slack. "Eldora has a history of firsts that have produced the biggest and best events in dirt track racing, so it's fitting that the World's Greatest Dirt Track will be available on the world's greatest sim racing service."
"We're really thrilled to be adding the world's premier dirt track to our service," added iRacing.com President Tony Gardner. "Last week's announcement that we're bringing dirt track racing to iRacing generated a tremendous amount of interest throughout the motorsports community, and we're honored that we'll be able to offer our members the opportunity to race at Eldora."
A full feature on just how much work goes into building a dynamic dirt track for the sim was uploaded to YouTube by iRacing.com: