Ego punch: Malaga player grabbed Messi by the jaw and shoved him to the ground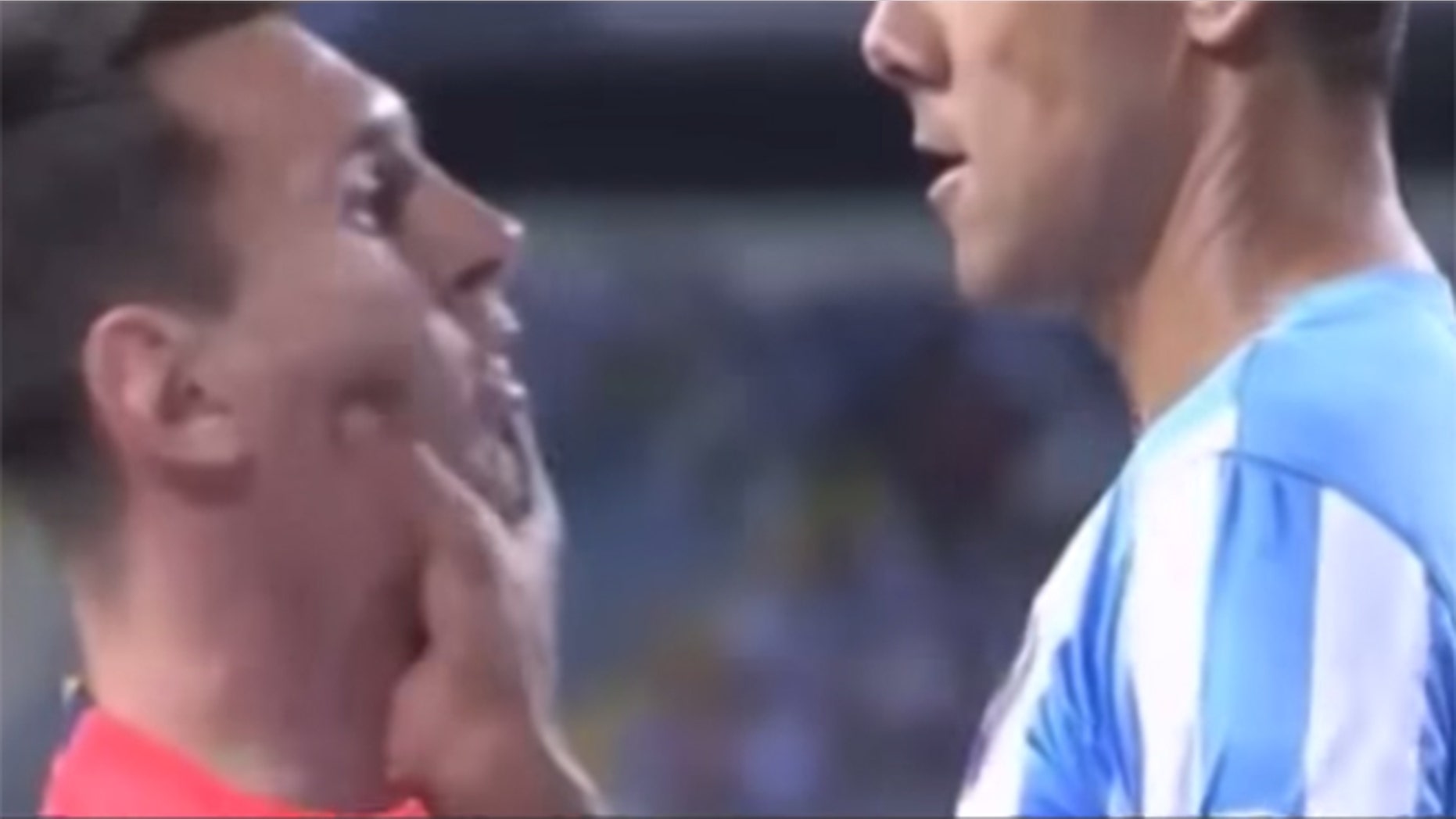 On Wednesday, Malaga's center-back, the Brazilian Weligton, got to do something that undoubtedly many defenders and goalies who have been victimized by Barcelona's Leo Messi have dreamed of: He grabbed the Argentinian superstar by the jaw and shoved him to the ground.
The incident occurred near the Malaga goal mouth in the 82nd minute of the team's La Liga match, while Barcelona was setting up to take a corner kick.
After the match, which ended in a scoreless draw, Weligton explained that Messi, possibly upset over contact between the two players, called him a "son of a bitch."
Weligton, who is 6' 1" compared to the 5'-7"-in-heels Messi, left the Barcelona striker writhing on the pitch, holding his face.
The Malaga defender was lucky to be assessed only a yellow card for the move, as was Messi's teammate, Gerard Piqué, who demanded justice from the ref a little too shrilly, apparently.
Malaga goalie, Carlos Kameni, helped Messi up, and the striker continued playing without any apparent injury, except possibly to his ego.
After just five games in the new season, Barcelona is tied atop the league standings with Sevilla. Both have 13 points off four wins and a tie.
Malaga is solidly in the middle of the table with 6 points.
Follow us on twitter.com/foxnewslatino
Like us at facebook.com/foxnewslatino